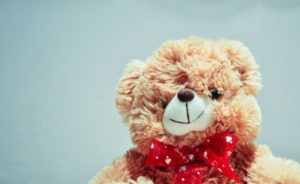 Shipping toys, either to a buyer or as gifts, is easy as long as done properly.  The following tips can help ensure that the toys you are shipping will arrive safely and in good condition.
The first thing to consider is the shipping container. A good sturdy box made from corrugated cardboard that is big enough to accommodate the toy is your best option.  Avoid using the 'Priority Mail' boxes supplied at the Post Office as they have a tendency to flatten out during shipping. You can also ask boxes from your neighborhood liquor stores as they also work exceptionally well, plus, they are free!
Wrap the toys in packing material to protect and cushion them. The most common packing materials are newspaper, newsprint and bubble wrap. If your toy have no existing packaging or is still in its box, blister pack or shrink wrap, you may want to wrap it in packing material to prevent damage. Use tape to secure the packing material but make sure that the tape adhesive is not touching any part of the toy as it might be difficult to remove.
Arrange your toy or toys in the shipping box so that it/they don't move around when shaken.  You can put crumpled newspaper or packing peanuts in void spaces to prevent shifting. The goal is to keep it in place and provide extra cushioning should the package end up underneath a stack of heavy boxes during shipping.
Seal the box with packing tape and label the package. Make sure the address is legible and written preferably in dark, block letters. Also include your own return address so the shipping company can return the package immediately in case a mix up occurs with the delivery address.
Take the package in the post office or your trusted shipping company.
It is a good idea to e-mail the package receiver and let him/her know that the package is on its way. Also politely ask that they drop you a quick note letting you know when the toys arrive. With luck and following these tips, you will have made a successful shipment.
Save