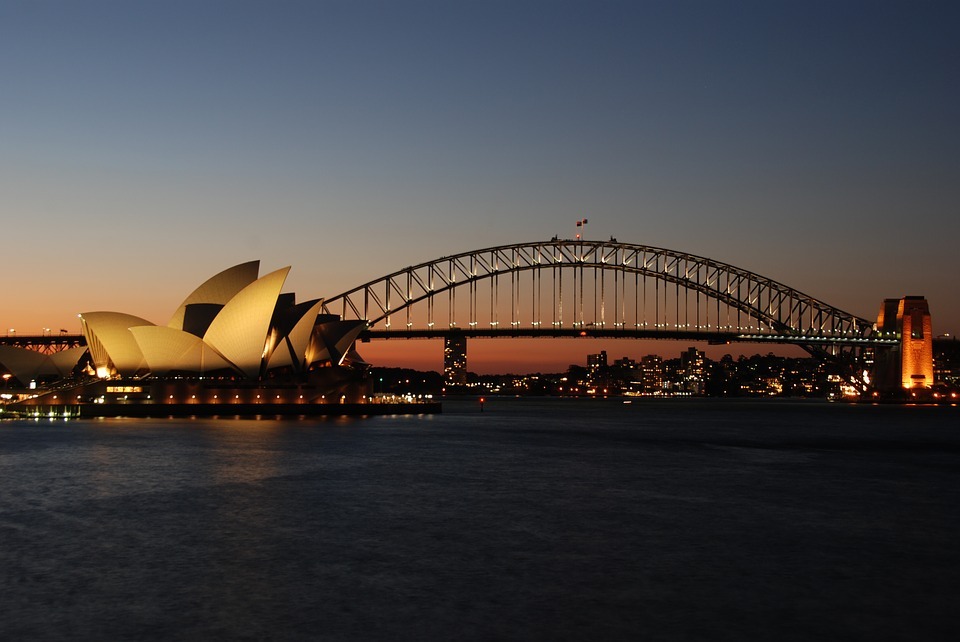 As with other countries, Australia also has its own Customs Regulations that must be considered when shipping. To avoid hassles and disappointments when shipping parcels Down Under, it is best to be familiar with the following considerations before you even start looking for a courier.
Duties & Taxes
If a package you're shipping to Australia has a total declared value LESS than the below listed de minimis value amount, then duties and taxes will not apply.
De minimis Value for Duty: 1,000 AUD*
De minimis Value for Tax: 1,000 AUD*
However, please be aware that duties and taxes apply to alcohol and tobacco products while certain items may be subject to other types of fees or taxes according to Australian law.
Shipping Personal Effects
All luggage shipments imported into Australia are considered as unaccompanied personal effects (UPE's) and may be subject to duty and Goods and Services Tax (GST). However, if you meet the following criteria, you should not have to pay anything at all.
Personally owned and used the goods for at least 12 months before shipping to Australia
Have arrived or intend to arrive in Australia
Be an arriving person who is a permanent resident (returning to Australia) or a first time migrant from a place outside Australia taking up permanent residency.
Goods that can be declared as personal effects usually include, but are not limited to; personal clothing and footwear (but not fur apparel), grooming equipment (but not perfume or perfume concentrates), furniture, rugs, curtains, books, and bicycles.
The following personal belongings/goods do not qualify for UPE Exemption:
Alcohol and tobacco products
Parts for cars, motorcycles or other vehicles
Goods you intend to sell (commercial goods)
Goods you have purchased from overseas while you are in Australia (including internet purchases)
Goods which were bequeathed to you
Shipping Gifts to Australia
Gifts are not classed as personal effects, and will therefore go through normal customs clearance in Australia. There is no duty or tax concession for sending gifts to Australia; this means that your receiver will have to pay duties and taxes in order to clear the goods through customs. Unfortunately, this is a regulation imposed by the Australian authorities and it is not subject to dispute.
Customs Invoices
A customs invoice must accompany your parcel if you are shipping to Australia (unless you're sending only documents). It doesn't matter if you are sending a gift, personal effects or merchandise you have sold online. If your parcel does not have a customs invoice attached, it will not make it past your local country border, and you may have to pay return charges to get your parcel back!
The customs invoice is used by Australian Customs authorities to assess and inspect the imported goods, and to levy any duties or taxes they may deem applicable to the goods being imported into their country. It should contain the following information about your parcel:
The shipper's address (collection address)
The receiver's address (delivery address)
The goods description for each item you are sending (IT Equipment, clothing, toys, ceramic mugs)
The value of each item for customs purposes along with the total shipment value
The reason for export (personal effects, samples, promotional items, sold goods, returned for repair, personal effects)
Packaging Your Parcel for Shipment to Australia
To protect its stunning natural environment and habitats from harmful diseases and pests, Australia imposes strict regulations in goods and materials to arrive on its soil. This means that many products, goods and even some packaging materials are prohibited and will be refused entry. To avoid any major issues upon import into Australia, make sure you steer clear of the following packaging materials:
Egg cartons
Wooden boxes (all wood boxes, creates or pallets must be fumigated, and be accompanied by a fumigation certificate for entry into Australia).
Cardboard boxes that have been used to hold fruit, vegetables or meat (this packaging is prohibited, and at risk of quarantine!).
Straw material
Dried plant material
Instead, use the ubiquitous but trusted double corrugated (or even triple corrugated) cardboard box as the outer packaging. For the internal packaging, you can use bubble wrap, newspapers or foam.
Prohibited and Restricted Goods in Australia
As a general rule, most medicines, cosmetics, perishable foods, live animals and animal products (including feathers), wooden objects and plants are either classed restricted or prohibited. Other prohibited commodities follows:
Banderols/tax stickers
Bullion (of any precious metal)
'Cash-like' negotiable instruments in bearer form (except event tickets)
Complete firearms, ammunition, explosives and weapons
Firearm parts, including but not limited to, parts of imitation or replica firearms, parts of paint ball guns, parts of air guns, parts of BB guns, parts of toy guns and parts of water pistols
Firearm accessories, including but not limited to, ammunition of any type including replica ammunition, scopes, monopods, bipods, flashlights and bayonets
Human remains or ashes
Illegal goods
Imitation (replica) firearms, weapons, explosive devices or ammunition
Restricted items can still be sent, but may require your receiver to obtain a permit or import license in advance for customs clearance.