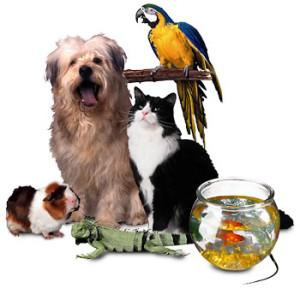 Not all species of live animals are acceptable for shipping domestically or internationally. Some animals are subject to certain limitations and restrictions when being transported.
Violations of these regulations can lead to fines and confiscation of shipment. Here are some important factors that should be considered when shipping live animals to ensure that they are in excellent condition during shipping and no laws were violated during their transport.
Animals that are accepted for transportation
Live wild or exotic birds will only be accepted for transportation if the following requirements are met: a) the shipper or shipper's agent confirms in writing on the shipper's letterhead, which must be attached to the air waybill, that the birds being shipped were born or bred in captivity on special farms; b) or, the birds are being transported for breeding purpose to or from a zoo, sanctuary, preserve or rehabilitation center.
Horses must be transported facing forward or backward. The shipment of horses transversely to the flight direction is not permitted.
Non-human primates of all species are not allowed to be transported except when being shipped between zoological organizations/societies, wildlife refuges or rehabilitation centers. Non-human primates, when accepted, must be totally weaned and be at least of two years.
Regulations when shipping dogs and cats
Shipping dogs and cats that are less than 8 weeks old are prohibited.
8 weeks – 6 months (maximum of 2 dogs or 2 cats per kennel, each of comparable size and weighing less than 20 pounds (9 kg) each)
6 months or older (maximum of 1 dog or 1 cat per kennel)
Dogs and cats must be fully weaned and self-feeding, and be of sufficient strength and age to travel safely.
Dogs and cats are prohibited from traveling together in the same kennel.
For safety reasons, a mother (dam) may not travel together in the same kennel with her weaned or unweaned young.
Weight and container size limits
Extra large and giant kennels are not allowed as they may not fit in all air-crafts. The maximum weight allowed per piece may also be limited. For the type of aircraft operated on the preferred flight, contact shippers. Use that information to make sure the animal's container can be accommodated on flights you selected.
Temperature requirements
Shipping of live animals are only allowed if outdoor temperatures are within acceptable limits at time of check in. Temperature guidelines are based on the actual or forecasted outdoor temperature at airports upon departure or arrival for each station on the itinerary.
95ºF / 35ºC - Maximum for live fish and day-old chicks
85ºF / 29ºC - Maximum for all animals and live seafood (except snub-nosed dogs and cats*, and live fish)
75ºF / 24ºC - Maximum for snub-nosed dogs and cats
10ºF / -12ºC - Minimum for all animals, except live fish
 0ºF / -18ºC - Minimum for live fish** and day-old chicks
*Snub-nosed pets include:
- Dogs: Boston Terrier, Boxer, Brussels Griffin, Bulldog (all breeds), English Toy Spaniel, Japanese Spaniel (Japanese Chin), Pug (all breeds), Pekinese, Shar-Pei, Shih-Tzu.
- Cats: Himalayan, Persian
**To ship live fish below 10ºF, the shipper must sign a waiver on the air waybill when tendering the shipment. This waiver states "Shipper confirms that sufficient packaging has been used to protect this shipment against any cold temperatures that may be encountered enroute to or at the final destination for a period of at least 48 hours from the time of acceptance."