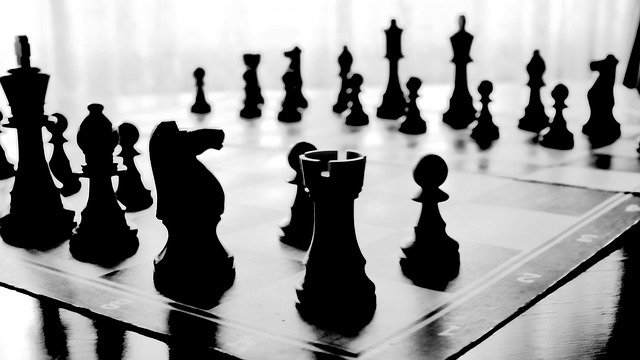 A chess table is a small table with a built-in chessboard on top and a set of drawers to hold the chess pieces when not in use. The board can either be inlaid, engraved, or painted on the tabletop. Chess tables can be extremely decorative, well made, and potentially expensive pieces of furniture, highly sought after by individuals who have a penchant for the game. Antique chess tables are also highly collectible.
This type of table is not restricted to playing chess but can also be a decorative furnishing to any home. Rosewood, cedar, mahogany, and other exotic hardwoods are usually used to make chess tables. These tables come in a variety of shapes including round, square, and rectangular with either four legs or a pedestal-type base. Some chess tables can be easily disassembled for portability or easy storage.
When shipping chess tables, proper packing is essential to avoid damage such as breakage, scratches, and dents during transit.  Here are some tips on how to properly pack and ship a chess table to ensure that it arrives in excellent condition.
Disassemble the chess table to its smallest state to make packing easier. For this type of chess table, the legs can be simply folded up or unscrewed from the tabletop. Wrap each leg with packing paper and then with bubble wrap. Use tape to prevent the wrap from unraveling. Place all screws in a Ziploc bag and store it in the table's drawer.
Secure the drawers in place with blue painter's tape so they will not slide out during transit. The painter's tape is ideal to use as it will not leave any adhesive residue on the table's finish. Then, wrap the entire tabletop with packing brown paper and bubble wrap. Make sure that all corners and edges are well padded as these parts are the most prone to damage. Use tape to secure the wrap in place.
Insert the tabletop inside a sturdy cardboard box with ample space for packing materials. Place the wrapped legs inside the box as well. Keep the items in place by filling empty spaces with packing peanuts or Styrofoam boards. Use sufficient packing materials to prevent the tabletop and the legs from banging into each other during transit. Close the box and seal with packing tape.
Address and label the package and take to a post office or shipping company. Buy insurance when shipping antique or highly valuable items.