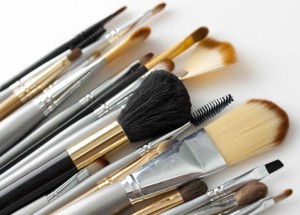 Brushes are essential tools when applying makeup. Makeup brushes come in a variety of types, each used to create different effects. Brush heads can be made from synthetic or natural hair fibers while handles are typically fashioned from wood, plastic or resin.
Makeup brushes made of natural hair are usually more expensive than those made from synthetic fibers. Natural hair makeup brushes are ideal for applying powder makeup, such as blushes and eye shadows, while synthetic brushes are commonly used for liquid or cream foundation makeup, lipstick or cream blushes. Synthetic brushes are also preferred by women with sensitive skin types or those allergic to natural hair fibers.
When shipping makeup brushes, they must be properly packaged to avoid getting damaged during transit. The key is to keep the brushes in a container which will prevent the heads from getting compacted or deformed. Here are some tips on how to properly pack and ship makeup brushes.
Wrap each brush in tissue paper or plastic sleeves before covering in bubble wrap. Place the wrapped brushes in a small box and fill any extra spaces on all sides with more bubble wrap. The brushes should not move around the box and the bristles are not bent or deformed. Secure the box with packaging tape before addressing and shipping.
A roll-up storage bag can also be used to ship a set of makeup brushes. These  bags provide separate compartments for brushes and can be rolled up for portability. The bag can then be boxed and shipped, with extra bubble wrap to fill empty spaces to prevent movements. These bags are usually available at beauty supply stores, drugstores and cosmetics counters.