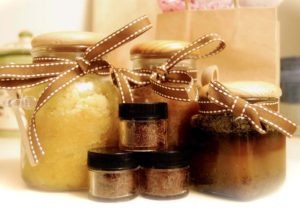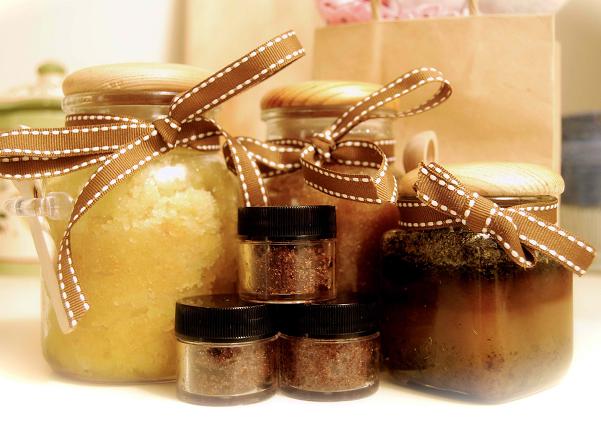 An increasing number of women are whipping up all-natural and chemical-free alternatives to expensive commercially-available beauty and spa products in their very own kitchens. You'd be amazed to find many organic and inexpensive items in your cupboard can be used to make skin care products that often work better than the expensive brands.
Homemade skin care products and spa treatments such as bath salts, facial masks, lotions, soaps, lip balms, body scrubs, and foot soaks, make excellent gift items or can be a source of extra income among homemakers.
However, the absence of chemical preservatives makes homemade skin care products and spa treatments go bad faster than commercially available ones. If you are planning to send out homemade spa products as gifts or as sold items, make sure to add some natural anti-microbial preservatives such as tea tree oil and grapefruit seed extract to keep them in good condition. Also protect the products from contamination by placing them in air-tight containers. Here are some tips on how to properly pack and ship homemade skin care products.
Store homemade skin care products in glass containers with air tight lids. Bottles and jars can be re-used for these products just make sure to clean and dry them well before filling with the homemade concoctions. Remove the cardboard on the lids of old bottles and jars as these will be breeding grounds for microorganisms.
Make sure that containers are well sealed. As an added precaution, tape the lids and covers to ensure that they are leak-free.
Wrap each bottle or jar of homemade skin care products in bubble wrap before placing inside a cardboard shipping box lined with crumpled paper or shredded paper on the bottom. Fill remaining empty spaces on the sides and top of the box as well as between the containers. Make sure that the box is packed well and the items inside will not move or collide with each other during transit.
Close the box and seal with heavy duty packing tape. Address and label the package and take to your local post office or commercial carrier.