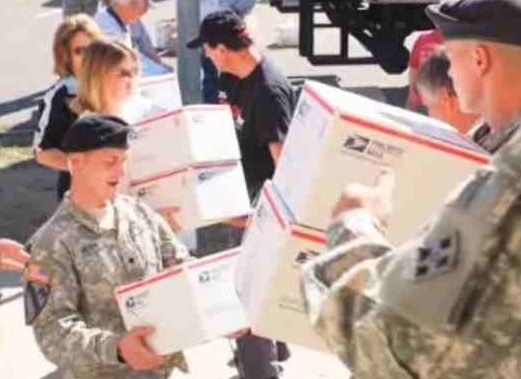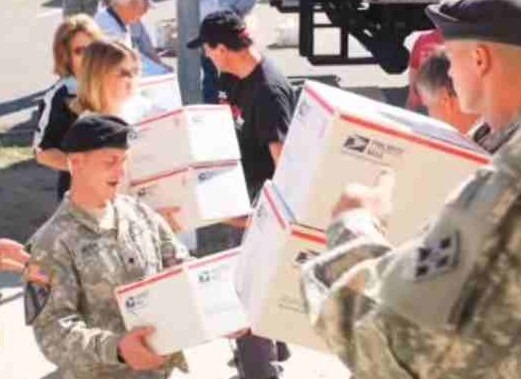 Nothing is more heartwarming for servicemen and women stationed in military installations here and abroad than to receive mail and care packages from home. However, the logistical problems of delivering such parcels to far-flung corners of the country, or the world, can make the process a bit difficult.
This is the reason why the United States Department of Defense (DoD) and the United States Postal Service, established the Overseas Military Mail system, which allows for rapid processing and shipment of mail from the United States to military posts, United States Navy, Coast Guard and US Naval Reserve vessels, and United States Embassies worldwide.
With this system, it is easy to send mail and packages via a service member's APO (Air/Army Post Office™), FPO (Fleet Post Office) or DPO (Diplomatic Post Office) address. Below you'll find some of the basic rules on how to ship military care packages.
Address your mail or package properly, including the service member's full name, unit and APO/FPO/DPO address with the 9-digit ZIP Code (if one is assigned). Don't forget to add a return address. Mailpieces that is not addressed to a specific individual, such as "any soldier" or "any sailor" or "any service member," will be rejected and returned to the sender.
While not a requirement, consider including a card within your package, listing both yours and the recipient's addresses and a full listing of the contents. This will come handy in case your package accidentally falls open during transit.
Make sure that your package has a combined length and girth of not more than 130 in and does not exceed 70 lbs in weight.
Do not include items restricted by the United States Postal Service.
Do not send perishable food items. It may take up to 3 weeks for a package to reach its destination so keep this in mind if you want to send food.
Do not send any items that are restricted by the unit's host country, regardless of their mailability by the USPS. Any mailpieces being sent to troops deployed in the Middle East or Afghanistan cannot contain articles contrary to the Islamic faith (exception: single copies of non-Islamic religious texts and religious objects intended for personal use are permitted), anything that could be considered pornographic or politically inflammatory, or pork/pig-derived products.
Remove any batteries from battery-powered items (radios, shavers, media players) in case they accidentally get switched on in transit. You can, however, wrap the batteries securely and place them with the item.
Attach all necessary customs forms if sending a package to an APO in a foreign country.
Be aware that an APO may be located in a place with extreme temperatures and may affect the contents of the care package you are sending. A hot environment can damage delicate electronic items.