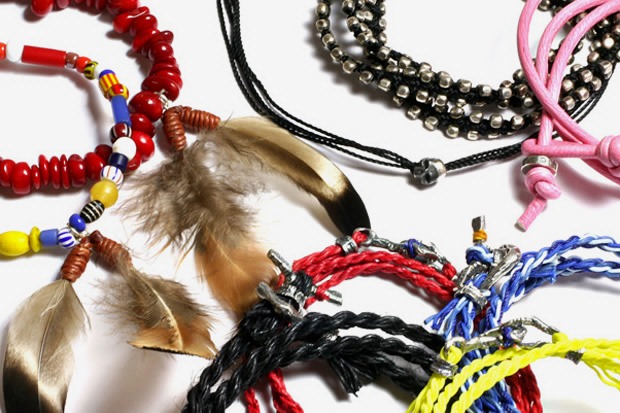 Bracelets come in a variety of styles and materials. They can be made from precious materials such as gold and gems or inexpensive threads like friendship bands. High value or not, these fashionable accessories must be properly packed for shipping to ensure that they arrive in their destination intact and highly appreciated by the recipient. Here are some tips on how to properly pack and ship bracelets.
Bracelets are relatively safe to mail because of their size. They can easily fit in padded mailers or in small shipping boxes. What's important is that they are properly cushioned to prevent breakage or damage especially if made from fragile materials such as jade, glass, or crystals. Wrap each bracelet made from fragile materials in several layers of bubble wrap before putting inside a shipping box. Make sure to fill empty spaces within the box with more packing materials to prevent movement. Avoid shipping them directly in padded mailers as these envelopes might not provide optimum protection for these items.
Chain bracelets may be easily packaged in a small envelope for simple delivery. However, if they are made from precious metals like gold and platinum, you may want to place them in small jewelry boxes before inserting inside a padded mailer. This will prevent the slinky bracelet from spilling out of a mailer in case of a burst seam or puncture hole.
When shipping bracelets, choose carriers wisely especially when shipping high-value items. Only use a carrier that you trust. It is also a good idea to take advantage of available security options such as delivery confirmation, a tracking number, and insurance.
The rates of mailing bracelets vary widely and can sometimes be dictated by their size, weight, destination, etc. Additional shipping options like insurance, delivery confirmation, and expedited delivery can also affect shipping costs.
Make sure to attach the correct name and address of the recipient to avoid any delivery issues. It is also a good idea to include your return address so the package can be easily returned to you in case of a shipping mishap.