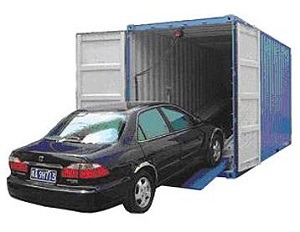 Shipping a vehicle internationally might sound daunting and scary, especially if its an expensive one. However, if you plan ahead, the task can be an easier experience than you expected. Here are some tips on how to ship a car to another state or even to another country.
First thing you should do is look for a vehicle transport company that will ship overseas. Not all vehicle transport company offer shipping cars abroad. Some companies only ship them across the country.
Also make sure that the company you pick has a good reputation, has years of experience in shipping vehicles (especially the type you are shipping), and offers the right kind of insurance.
Since a vehicle is a high value item, don't just pick the cheapest option when it comes to insurance. The transport company you choose may have you pick from a variety of different insurance options, and they will all probably cost a different amount. Pick the best one!
Never use a car shipping company that is not licensed and insured.  You may check out the Federal Motor Carrier Safety Administration's (FMCSA) website for more information regarding this.
Research on the customs procedure of the country you will be sending your car to and find out the best ways to ensure your vehicle will make it through customs without any problems.
Prepare extra money besides the shipping costs. When your car gets to its destination, you'll have to pay local taxes and all sorts of customs fees.
You don't want to be worrying while your vehicle is in transit. So make sure that the company you pick will provide updates and inform you in case of delays.