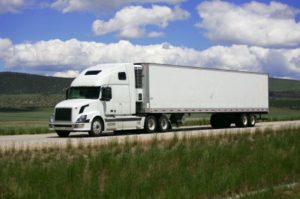 Freight shipping can be the most affordable option when shipping over sized bulky items such as furniture. Here are some guidelines to consider to ensure successful shipping as freight.
To avoid problems and delay, provide correct dimensions. You can round dimensions off to the nearest inch and make sure to include width, length and height. LTL carriers will use these measurements to predetermine the number of individual loads for a specific truck. Wrong freight dimensions can lead to costly adjustments and delays.
Just like dimensions, your item's weight is also an important factor when shipping as freight. Carriers use the freight weight you provide to determine if the total weight of your shipment, together with the other shippers, meet the allowable load for a freight truck. The Department of Transportation implements a strict regulations on the weight of trucks on the road and an incorrect freight weight can result in delays and additional charges.
Oversize items that require extra space may be subject to higher shipping rates. Carriers can help calculate freight shipping rates based on the dimensions provided.  They can also offer other options to help you pick on the best mode to ship the freight.
Crating or palletizing is ideal when shipping as freight. These packing modes ensure freight is not damaged in transit.
Save