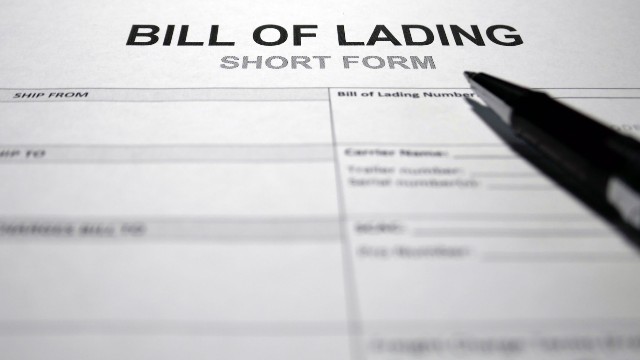 International shipping is a far more complicated process than sending items locally.  Aside from ensuring that the item is properly packed to prevent loss and damages during transit, the shipper must also secure and provide all pertinent documents necessary to allow it to be shipped in a foreign territory.  Remember that customs laws differ from country to country and an item that may be accepted in one destination might be prohibited in another.  Others require certain permits to be allowed entry in some countries. To give you an idea of what you might need, here is a list of important documents that are required when shipping abroad.
1. Export Cargo Shipping Instruction. This is a simple document stating that you asked the services of a shipping company to transport your items overseas. It includes a list of all the items that you will be shipping and their details. This document is usually accomplished by the shipping company with a simple verbal confirmation from the client over the phone or email.
2. Dangerous Goods Note (DGN).  This document is necessary if you are shipping goods that are included in the hazardous materials list. It will describe in detail what the hazardous items are, what dangers they may be susceptible to once in transportation, and how best to transport them in an efficient and safe manner.
3. Standard Shipping Note (SSN). A document issued for non-hazardous goods that require special treatment because they may be fragile or easily affected by electric shocks or pulses. This document will provide the shipping company with information on how to best handle the items.
4. Bill of Lading. This is issued by the shipping company which will actually be doing the overseas shipping. It is actually a certificate of ownership of goods that must be produced at the port of final destination by the importer in order to claim goods. It is also a document of title, that allows you to sell the goods by endorsing or handing it over to another authorized party, even while the goods are still at sea. Because it lists down the items in your shipment together with their details, this document serves as proof that the shipping company accepts full liability for the cargo described in the bill.
5. Sea Waybill.  This document is similar to the Bill of Lading, except is does not contain conditions for the appropriation of title to the goods. This, incidentally, makes the document much faster, easier, and more popular to use. It is most often used when parties on both sides, buyers and sellers, are very well acquainted and have developed a trusting business relationship. It is also used when the owner of the goods does not change, such as with expats moving to new countries.