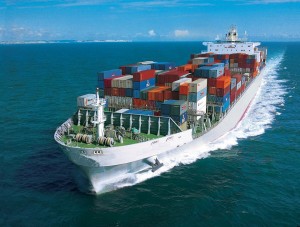 Shipping in bulk can get tedious and expensive. It gets even more difficult when shipping abroad. Thus it is best to hire the services of an international shipping company when  sending a large quantity of goods or personal effects internationally.
However, there are many factors that need to be considered when choosing an international container shipping company to ensure that your items will arrive without any loss or damages, and on time.
Research online for a reputable container shipping company with good reviews and feedback. You can also ask for recommendations from friends and relatives who have already tried using this kind of service.
To save on costs, choose companies that offer various packages and container sizes. You don't want to pay full for a container that is only half filled with your items.
Compare rates first before using one company. Get a quote first from each of the companies you are considering of hiring.  Most of these companies have online calculators that can help give you an idea on how much to ship your items based on such factors as weight, the distance between your current location and your final destination, and how fast you want your items to be delivered. Based on the quotes, pick the company with the most cost-efficient offer.
Read and understand the terms and conditions before signing up for a service.
Contact the companies' customer services to find out how each of them responds to your queries. The one which you find most efficient and provide the most helpful solutions to certain should be on the top of your short list.
If you want your goods to arrive on time without paying more, start shipping them early. Remember that expediting your shipment may come with a premium.
Make sure to pick a registered container shipping company with proper insurance and operating practices. Also research on the safety records of the container shipping company before hiring it.