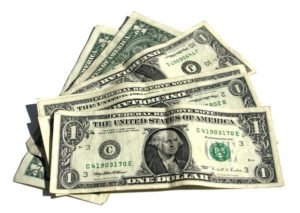 Shipping costs can make or break your online business. Your shipping rate must be kept to a minimum to keep buyers interested and your bottom line profitable. Whether shipping to a domestic or international location, or sending a small package or a large freight load, here are a few tips which can help you cut shipping expenses.
1.  Compare shipping rates
Don't rely on just one carrier.  Look for several companies and compare the rates each has to offer.  One company can offer great deals for small packages while another can give you huge discounts on large freight loads.  Use the companies which can give you the most value for your money.
2.  Keep your packages as small as possible
Most shipping companies charge by dimensional weight, thus, you lose money when you pack a small item in a big box.  Plus, you will need a lot of packing materials to keep the item immobile.  As much as possible, use the smallest container possible while still properly packaging your item, which means that the item is snugly accommodated in the box with  ample space for packing materials.
3.  Use slower shipping options
Generally, the faster the shipping method the higher the rate will be. So, if your item doesn't need to get to its destination overnight, send it second day.  Additionally, if your package is not urgent, a ground shipping method is often the least expensive way to go.
4.  Shipping in separate boxes can sometimes be economical
When shipping a large volume comprised of several items, consider packing them in two separate boxes than in one large container. You see, some carriers charge a hefty surcharge to oversize packages because these may require special handling as they will not go through sorting equipment, may not fit into certain vehicles, etc. Packing the items in smaller packages eliminate the need to pay for oversize charges.
5.  Ship to a business address
If you have the choice between shipping to a business or to a residential address, pick the business address to avoid paying for residential surcharges which range from a couple of dollars on small packages to considerably more for freight shipments.
6.  Don't schedule for pickup on a Saturday
Except USPS, most major carriers charge extra for Saturday pickup or delivery. If the shipment can wait until Monday you'll save yourself a couple of bucks.
7.  Drop off your packages instead of having them picked up
With the exception of USPS, all major shipping companies charge a fee to pick up your items. To save bucks, do not have your packages picked up and drop them off instead at a shipping company's location or a retail outlet. Just make sure you have printed your label in advance.
By following these seven simple tips, you'll cut on your shipping expenses regardless of what you are shipping or where you are shipping to.