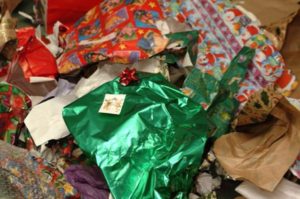 With just a few days before Christmas, gifts and packages from loved ones from afar must have started coming in. I bet some presents have found their spots under the tree while others may not have the same fate, unwrapped as soon as they were delivered.
While these presents bring invaluable delight and joy, they also come with trash, aptly referred to as holiday trash. For enterprising online sellers, however, this post-Christmas mount of rubbish can be a source of free packing supplies. Here are some tips on how to reuse and recycle "holiday trash" to cut cost on shipping supplies and minimize your carbon footprint.
Keep gift boxes and reuse them to pack items for shipping. They are perfect inner boxes for items that require double boxing while smaller ones can provide items extra protection than just using padded mailers.
Intact wrapping paper can be reused for wrapping gifts while those that were damaged during the gift unwrapping frenzy can be crumpled and used as fillers and cushion for packages.
Collect all packing peanuts that came in with your packages and use them accordingly in future shipments.
It may take some extra effort to collect and reuse/recycle these materials but apart from cutting your shipping supplies expenses, you also help keep Mother Earth by keeping holiday trash out of the landfills and reducing harmful greenhouse gas emissions in the process.
Save