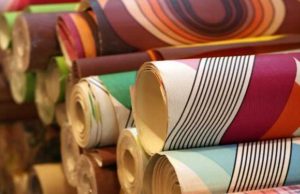 Wallpaper is a popular material used to cover and decorate the interior walls of homes, offices, and other buildings. Apart from paper, this type of wall covering can be made from fabric, vinyl and other materials. Wallpaper also come in varying widths and designs, including repeating patterns or a single large design created over a set of sheets.
Prices of wallpaper range from cheap to very expensive depending on its manufacturer, materials used, pattern, age, uniqueness, etc. Wallpaper is usually sold in rolls and it is also best shipped in this manner to avoid tears, scratches and other damages.
Here are some tips on how to properly pack and ship wallpaper to ensure that it arrives in excellent condition.
Wrap the roll of wallpaper in brown paper and then with bubble wrap. Make sure that both end are well padded. When shipping prepasted wallpaper, a plastic bag will provide another layer of protection from moisture that can activate the adhesive material and ruin the entire roll.
Place the wrapped wallpaper roll in a sturdy corrugated box. For the best results, fill any remaining spaces inside the box with more bubble wrap of packing peanuts to prevent item from moving.
When shipping several rolls in one package, wrap each roll individually to avoid damage caused by collision. Then, fill any empty spaces inside the package with packing materials to keep the items in place.
Close and seal the box with packaging tape. Address and label the package. Cover the address and labels with clear tape to protect it from the elements. Take the package to your local post office or shipping company.