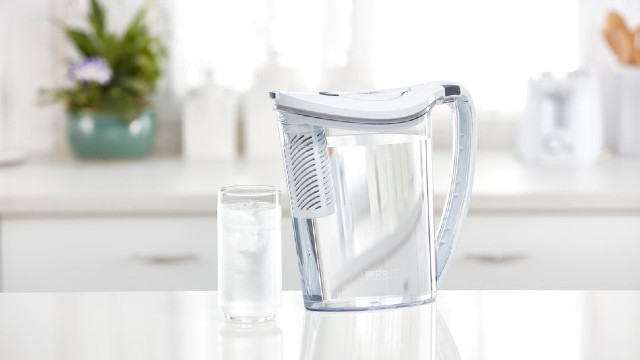 As the name implies, a pitcher water filter is a pitcher with a built-in water filter using a carbon filter media that reduces bad taste and odor caused by chemicals such as chlorine, lead, and mercury, as well as, sediment, dirt, and other contaminants.
It works by filling the pitcher with water through the top, the water then flows down through the filter and into the main reservoir at the bottom. The filtered water can then be poured over glasses or any container as you would a regular pitcher. The filters should be changed every 2-3 months for optimum results.
The pitcher comes in many different styles and sizes which can fit neatly into the fridge or the kitchen counter. The size also makes the pitcher portable and can be conveniently taken to picnics and other outdoor activities. Pitcher water filters are usually made from plastic but more expensive glass versions are also available.
When shipping, pitcher water filters must be properly packed to avoid damage during transit. Here are some tips on how to properly pack and ship a pitcher water filter.
Drain all water from the pitcher and the filter, making sure that everything is completely dry before packing. Leaking water or moisture can weaken the shipping box and packing materials.
If available, place the pitcher water filter inside its original packaging. Make sure that it sits snugly inside its box, incapable of moving. Then, double box it in a slightly larger shipping box filled with packing materials all around. Make sure that the inner box stays immobile in the center of the outer box. Close and seal the box with packaging tape.
When shipping without the original packaging, wrap the pitcher water filter in several layers of bubble wrap. Place it inside a box and fill any empty space with more bubble wrap of crumpled paper to prevent movement. Double box as described above.
Make sure that all openings and seams on the outer box are sealed and reinforced with packaging tape to prevent them from bursting open during transit. Address and label the package and take to your local post office or shipping company.