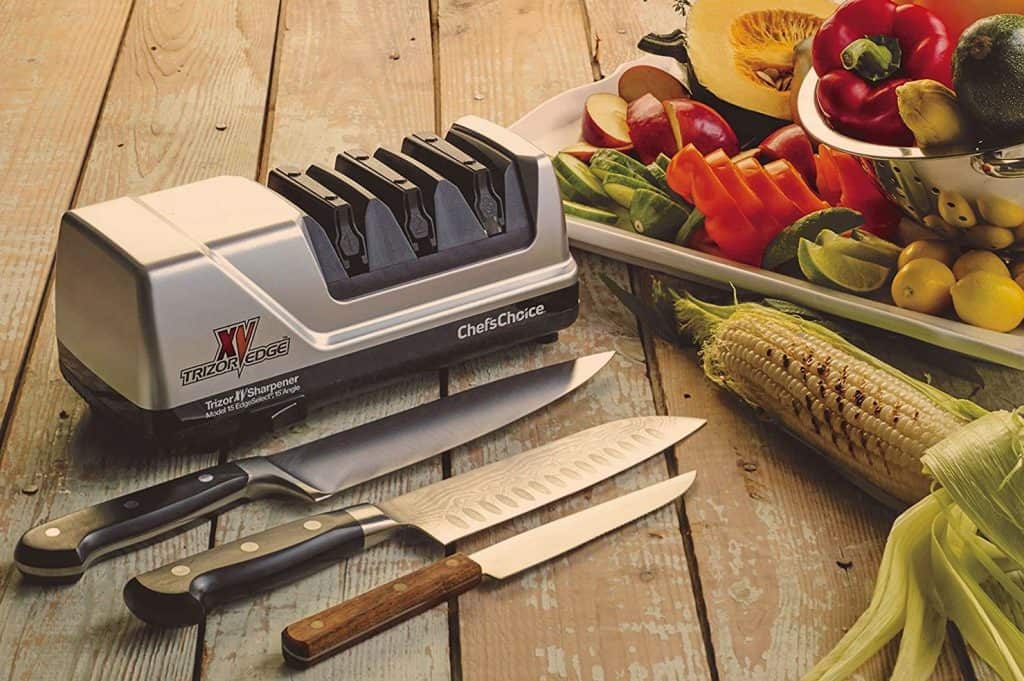 An electric knife sharpener is a handy kitchen device that automatically sharpens a knife with less time and effort compared to manual sharpening. It usually has a set of abrasive wheels that spin with the help of a built-in electric motor and features multistage sharpening (grinding and honing) to ensure sharp and smooth blades. The device also ensures that a knife is on the best angle (adjustable) while sharpening to attain optimum sharpness and prevent burrs.
Another advantage of an electric knife sharpener is it eliminates the hassles and expense of sending knives to a professional knife sharpener. Apart from kitchen knives, an electric sharpener can also sharpen pocket or tactical knives as well as scissors.
When shipping an electric sharpener, it must be properly packed to protect the fragile mechanisms from damage. Here are some tips on how to properly pack and ship an electric knife sharpener.
Remove the power cord from the main unit; roll neatly and secure with wire tie or rubber band. Wrap the cord and other removable parts, such as table clamps, in bubble wrap and place inside a Ziploc bag.
Wrap the main unit in generous layers of bubble wrap. Secure with tape. Place it inside a sturdy box with packing materials on the bottom. Also, place the bag of power cord and other accessories inside the box. Fill any remaining empty spaces with more packing materials until the box is full and there is no room for movement.
Close the box and seal all openings and seams with packing tape. Address and label the package. Take the box to the local post office or shipping company.