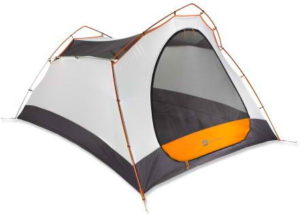 A tent is an essential equipment which provides comfortable shelter when hiking, camping and other outdoor activities. Tents used for recreational camping are typically light-weight and collapsible, making them easy to carry by strapping them on backpacks.
Camping tents come in a variety of styles and sizes that can accommodate a single or multiple users. They are usually comprised of a flysheet made from waterproof material, dismantable poles which hold the tent in the required shape, stakes or tent pegs used to fasten the tent to the ground, and a carrying/storage bag. This type of tents can usually be pitched (assembled) and disassembled easily and quickly. Some models have spring-loaded poles and can be pitched in seconds.
When shipping a camping tent, it must be packed properly to protect it from damage during transit. Here are some tips on how to properly pack and ship a camping tent.
Dismantle the tent according to manufacturer's instructions. Neatly roll or fold the tent to make it as compact as possible. Collect poles and bundle together using rubber bands. Place all stakes or pegs inside a zip bag and seal.
Neatly place all the items in the tent's accompanying carrying or storage case. Put the bag of stakes in the case's pockets if any. Close the bag and cover its entirety with bubble wrap.
Place the wrapped tent in a sturdy box with a layer of packing peanuts on the bottom. Fill the sides and top of the box with more packing materials so the tent remains in the center and incapable of movement when the box is closed. Seal the package with heavy duty packaging tape, making sure that the seam will not burst open during transit.
Address and label the box and take to your local post office or shipping company.