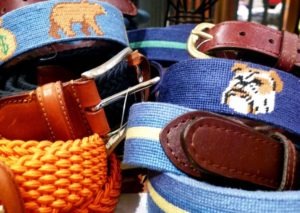 Apart from its functionality, a belt can also be a versatile accessory that can complete an outfit or update a look. Belts can be made from a variety of materials such as leather, silk, plastic, elastic band, metal, and others. They come in an array of designs, colors, and textures to match a certain look and can be wide or narrow, fastened with a buckle or secured with a knot.
Belts make great gifts for all ages, male or female, young or old. Sending them is also easy because they can be simply placed in an envelope or box. Here are tips on how to properly pack and ship belts to ensure that they arrive in excellent condition.
Belts that are made from soft materials such as fabric or crocheted yarn can be wrapped in tissue paper, neatly placed inside bubble mailers and sent that way. Wider belts with buckles or made from thicker materials such as leather and plastic can be rolled, wrapped in bubble wrap and placed in a small box. Line the bottom, sides and top of the box with bubble wrap or crumpled tissue paper to keep it from moving.
For belts with beads, metal or other hard objects, prevent the items from scratches and damages by wrapping in tissue paper and bubble wrap before placing inside a box. Also make sure that the item will not jangle inside its container by using a sufficient amount of packing materials.
Close and seal envelopes or boxes used for shipping belts using packing tape. Address and label the package and take to your local post office or carrier.