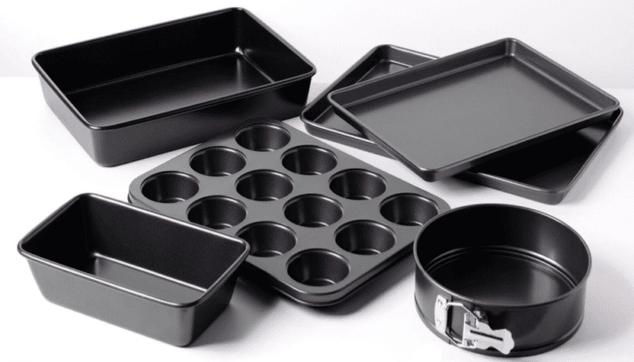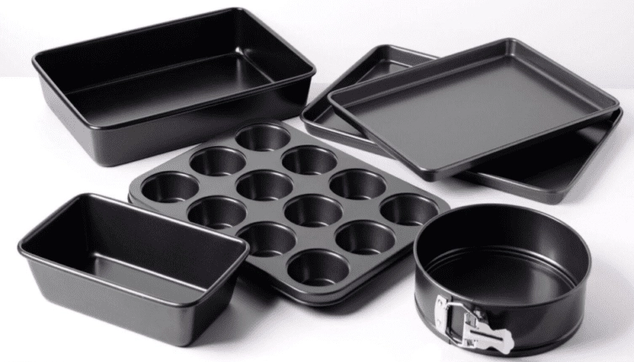 Bakeware comprises of cooking containers intended for use inside an oven. These items can be made from such materials as ceramic, glass, aluminum, silicone, cast iron, and other metals. They come in a variety of forms designed for specific uses such as for baking casseroles, cakes, cookies, loaves of bread, and pies.
Because of the materials used to make them, these items tend to be fragile. Glass and ceramic baking dishes can shatter and break when mishandled while aluminum baking sheets and tube pans can get dented or deformed. Thus, it is important to properly pack when transporting these items.  Here are some tips on how to properly pack and ship bakeware to ensure that it arrives in excellent condition.
Fill the cavity of a breakable glass or ceramic bakeware with bubble wrap and cover it in several layers of bubble wrap. If the item comes with a lid, wrap it separately with bubble wrap. Pay extra attention to the rim and any protruding parts such as handles and make sure to pad them generously. Use packaging tape to secure the wrap in place and prevent it from unfurling. Place the wrapped bakeware inside a sturdy box with a layer of packing peanuts at the bottom. Fill the empty spaces on the sides and top with more packing materials so that the item will not move. Close and seal the box and place it in a slightly bigger box with ample packing materials at the bottom, sides, and top. Close the box and secure it with packaging tape.
Also, wrap aluminum or other metal bakeware in bubble wrap. If sending several baking pans in one package, wrap each item individually with bubble wrap to protect them from damaging each other. Place the wrapped metal bakeware inside a sturdy box and with packing materials on all sides, top and bottom. The box should be well packed and there should be no movement inside when the package is shaken. Close the box and seal with packaging tape. Make sure to secure all openings and seams with tape to prevent it from bursting open while in transit.
Address and label the box and take to your local post office or trusted carrier.