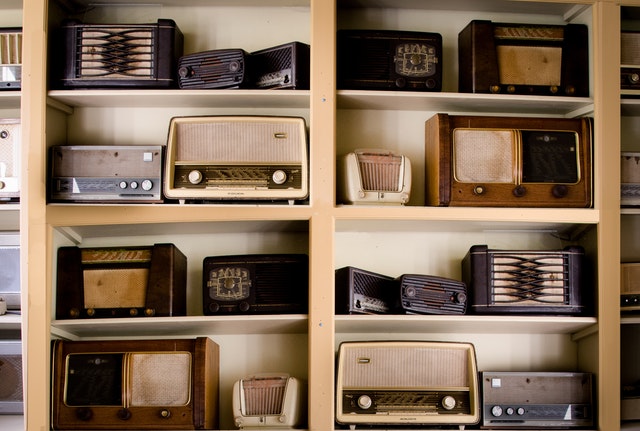 In this age of smartphones with built-in radios, many people still enjoy collecting and repairing vintage and antique radios. These old items bring back memories when everybody relies on radio broadcasts to get information, be entertained and learn something new.
Old radios are bulkier than current models and more fragile because of their age. The values of antique radios vary depending on such factors as age, condition, manufacturer, and rarity.
When shipping antique radios for trade or repairs, proper packing is of utmost importance. Remember that spare parts for these devices have long ceased production so the damage during transit can render them useless and worthless. Here are some tips on how to properly pack and ship an antique radio to prevent costly mistakes.
Double-boxing is the best packing method for antique radios. Packing several radios in one package is also discouraged as the risk of breakage is not worth the slight savings in time or materials. Larger console/floor radios are best shipped on crates and shipped as freight to avoid any risk of damage.
Inspect the radio and make sure that all removable parts such as knobs, back, etc., are present and secure. Coil the power cord and secure it with a rubber band or twist tie. If there are loose tubes or other parts, securely wrap them in bubble wrap and tape this little package to the coiled power cord to keep it from being lost in the mess when unpacking.
Place the radio in a large plastic bag. The bag will keep packing material from getting inside the radio as well as protect the radio from the elements such as dust and moisture. Tape the bag securely around the radio.
Wrap the radio in bubble wrap, paying extra attention to padding protruding parts and corners.
Line the bottom of a box with packing material they place the wrapped radion on top. Fill the remaining spaces on the sides with more packing materials up to the top until the radio is incapable of movement. Foam pads, bubble wrap, styrofoam peanuts packed in small plastic bags can be used as packing materials. Close the box and seal with tape.
Place the first box inside a slightly larger box with packing materials on the bottom. Add packing material as needed to keep the inner box from shifting around in the outer box. Before closing the large box, insert a sheet of paper with the name and address of the recipient, as well as your own name, address, and phone number. If the address is accidentally torn off the outside of the box, the shipper can open the box and find out its destination.
Close the outer box shut, covering every edge of the flaps with packaging tape. Add address and labels such as "Fragile" and "This Side Up" on each side of the box and the top.
Take the package to the post office or shipping company. Buy insurance if shipping a highly valuable item.