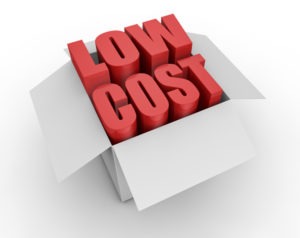 High shipping costs can affect any online enterprise, big or small. Sending items to customers safely and with as little expense as possible can be a daunting and tedious task but it is not impossible. Below, we offer some tips on how to reduce shipping expenses without sacrificing the safety of your shipments.
Ask carriers for discounts. Shipping companies usually offer discounted rates based on volume which simply means that the more shipments you make, the lower rate. This is a common deal among big companies but small businesses can also make such arrangements with shipping companies especially if you ship large quantities of packages on a regular basis. Talk to as many carriers as you can and pick the one which offers the best deals.
Use your carrier's packaging supplies. Shipping companies more often than not provide free packaging supplies to clients.  Apart from saving on packaging supplies, using your carrier's packaging materials also ensure that you no do not incur additional "dimensional fees" for using boxes that exceed the size regulations set by your carrier. Also make sure to pack within your carriers weight limits.
Take advantage of regional carriers. If you are shipping to specific locations, consider regional shipping companies which provide the same services as big carriers at a much reduced cost.
Consider online shipping. Did you know that you can save on shipping rates when you ship via the USPS website than by actually going to the post office. USPS offers discounts of up to 16 percent on priority mail orders and up to 60 percent on express mail when you pay online! Plus, you don't have to spend for gas because your package will be picked up from your doorstep for free!
Avail of prepaid shipping. Carriers such as FedEx and UPS offer prepaid shipping options, which give up to 20 percent discount if you buy a quantity of shipping labels and use them them when shipping packages as needed. This option is ideal for businesses that ship out same weight packages regularly.
Insure you shipments from a third party. Consider third-party insurance companies when shipping high value items. They charge less than carriers and if you frequently ship expensive items, the savings can be substantial.
Learn about association discounts. Many carriers offer discounts and customized shipping programs to members of trade association. Ask your industry organization about such partnerships with carriers which can give as much as 50% discount to eligible members.