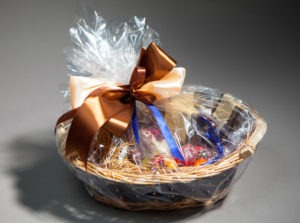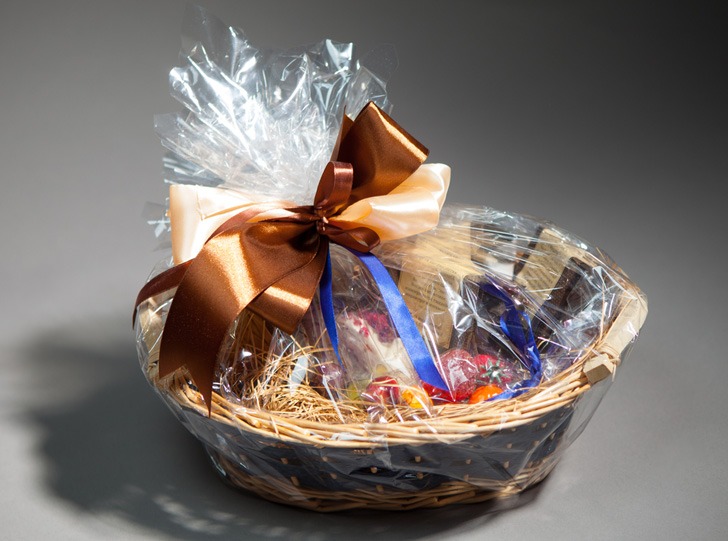 Gift baskets make spectacular presents for any occasion. The possibilities are endless for these baskets of goodies as they can be customized to contain the recipient's most coveted items. Apart from the usual wines, cheeses, fresh fruits and chocolates, you can create personalized themes for your gift baskets such as bath and spa products for the working mom, sports apparel & accessories for the athlete, or baked goods and candies for a friend with a sweet tooth.
While there are shops that specialize in gift baskets, nothing is more thoughtful than whipping up and sending one that contains stuff you picked or even made yourself. Creating a visually appealing present from a pile of loose goods and a basket may seem daunting. However, these tips can help you put together a gift basket that will help ensure that it survives the harsh shipping environment.
To ensure that your gift basket does not fall apart during transit, use a sturdy basket that is large enough to contain all the items. Add a protective foam pad at the bottom of the basket and use decorative fabric or paper to conceal the pad before placing the items. Arrange the products (tall ones at the back and small ones in front) to make it look presentable and uncluttered. Items that do not have packaging, such as fruits, must be wrapped in tissue paper before placing into the basket. Use double sided tape to anchor items and prevent them from moving.
Once all the items are stable in the basket, place or wrap the entire basket in  shrink bag or film. Use a heat gun or hair dryer to shrink the wrap and keep all the items even more snug. Add a ribbon and gift tag on the package if desired.
Place the gift basket in a box with a layer of packing materials on the bottom. Fill remaining empty spaces on the sides and top of the box with more fillers to ensure that the basket immobile in the center of the box and protected from any form of impact from all sides. Close the box and seal with packaging tape.
Address and label the package and have it picked up by your courier. Choose expedited shipping or the fastest option if shipping perishable gift baskets.