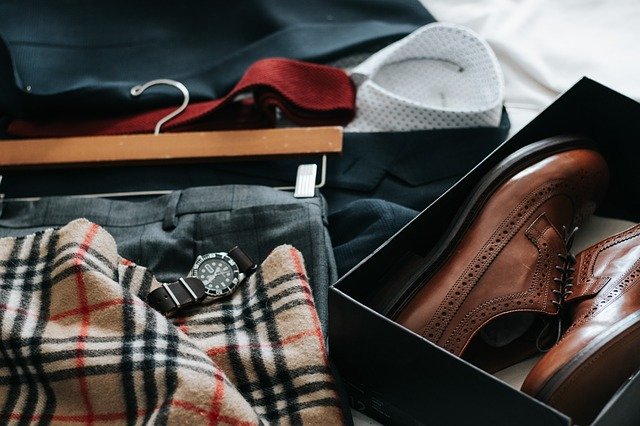 Whether you're shipping your own clothes to your new destination or sending them as merchandise, packing them properly is a must to ensure that they arrive undamaged.  The following tips on how to properly pack and ship clothes can help ensure that they are in good condition when you or your customers unwrap the package.
Fold clothes properly. You can pack more items when they are properly folded plus it minimizes creases and wrinkling. For shirts, carefully fold them in the way you'd find them packaged flat in a store, and place them in the envelope. If it is a higher-dollar item, I will fold it in a sheet of tissue paper and place it inside a plastic bag.
For pants and jeans, fold the pair in half, then half again, and place it in an envelope. You may need to carefully 'roll' one side of the folded pants over a bit so it better fits in the package, but it should not cause a problem. If it is a more expensive item, use a box and the packaging techniques I use for the expensive shirts.
For jackets and suits, hold the jacket vertically and fold it in half along the vertical axis, tucking the shoulder of one side into the armhole of the other side. Carefully lay the jacket flat on a clean surface, position the sleeve on the top of the jacket, fold the bottom of the jacket up maybe 5-6″, then fold the whole thing in half. You can use tissue paper in this process, as well as a plastic bag to keep things together and help it to slide into the box without messing up the folds. If the item was a suit, fold the pants as per above, put them in a separate bag, and place both inside the box.
For ties and pocket squares, fold them only as many times as needed so that the finished product is only a bit shorter than the envelope, and put them inside. Also, wrap these items in tissue paper as they are delicate.