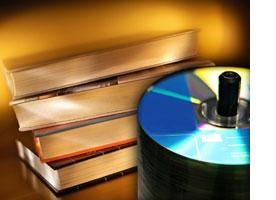 The United States Postal Service (USPS) offers Media Mail shipping, a  cost-effective way to send educational materials, such as books, video tapes, CDs, DVDs, etc. Through this option, items can be shipped with discounted postage rate and can be delivered within 2 to 10 days.
Using Media Mail is easy, but there are rules and regulations that must be observed when using this service:
There are restrictions on the type of media that can be sent via Media Mail. Video games, computer drives, or digital drives of any kind are not allowed to be shipped through this option. Promotional materials or advertisements are also not allowed inside a Media Mail package. Inserting a birthday card in the package can cause your parcel to be sent back because the card isn't an approved item by the USPS.
Media Mail packages are required to undergo examination by postal staff to check for abuse of the system and determine if the right price has been paid. Thus, make sure that your package can be easily inspected.  Packages that are wrapped in a way that makes it impossible to examine will be charged the First-Class rate.
Pricing of this service is based on weight. Maximum weight of a Media Mail package is 70 lbs. Heavier packages will not qualify for this service.
Maximum combined length and girth of a Media Mail package is 108″. This means that it can't be larger than the combined measurement of the longest side and the distance around the thickest part.