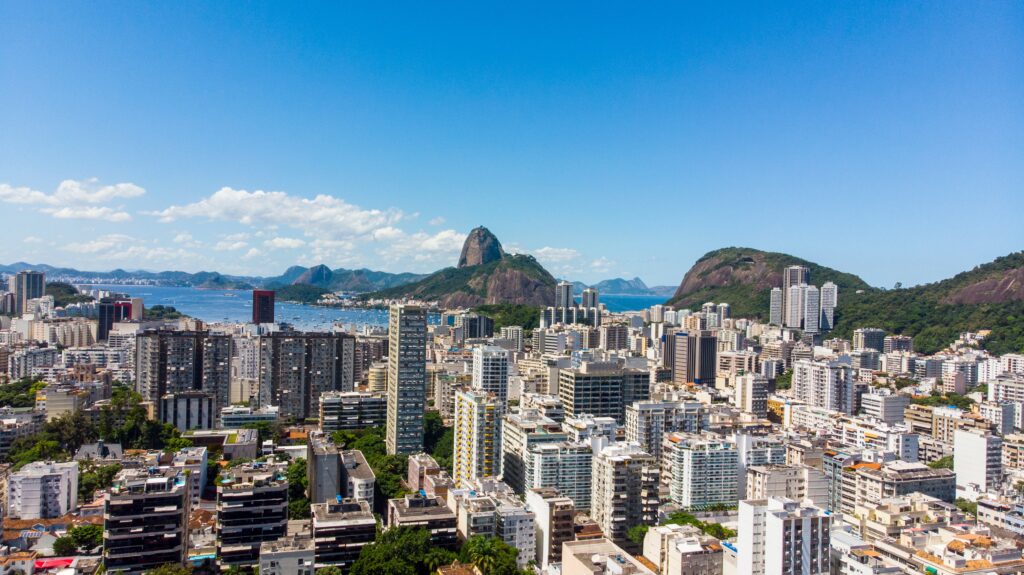 International shipping plays a vital role in connecting businesses and individuals around the world, and Brazil has emerged as a prominent destination for global parcel delivery. In this article, we delve into the parcel industry in Brazil, highlighting what makes it a leading international shipping destination. We also explore the top couriers serving Brazil, provide sample international shipping rates, and discuss important shipping regulations and other key information related to international shipping to and from Brazil.
The Parcel Industry in Brazil
Brazil boasts a robust and rapidly growing parcel industry, driven by the country's expanding e-commerce market and international trade. With a population of over 210 million people, Brazil presents a vast consumer base, attracting global businesses to cater to its growing demand.
The country's infrastructure has also improved significantly in recent years, enabling efficient transportation and logistics networks that facilitate international shipping operations. Major cities like São Paulo and Rio de Janeiro serve as important distribution hubs, ensuring smooth parcel flow within the country and to international destinations.
Brazil's prominence as an international shipping destination can be attributed to its diverse economy, encompassing industries such as agriculture, manufacturing, and services. This diversity generates a wide range of goods being shipped in and out of Brazil, including commodities, electronics, textiles, and automotive parts.
Top Couriers Serving Brazil
Several renowned couriers provide international shipping services to and from Brazil. Here are some of the top couriers serving the country:
FedEx is a global leader in shipping and logistics, offering reliable international shipping services to and from Brazil. They provide a range of options, including express delivery and freight forwarding, catering to the diverse needs of businesses and individuals.
DHL operates an extensive network in Brazil, connecting the country to international markets seamlessly. With a focus on speed and reliability, DHL offers a variety of services, including express shipping, freight transportation, and supply chain solutions.
UPS is another major player in the international shipping industry, serving Brazil with a comprehensive range of services. Their offerings include express shipping, air freight, customs brokerage, and warehousing, ensuring efficient logistics solutions for businesses of all sizes.
Sample International Shipping Rates
Shipping rates can vary based on factors such as package weight, dimensions, destination, and the courier chosen. Here are some sample international shipping rates from the US to Brazil:
Small Package (up to 5 lbs): $50 – $80
Medium Package (5 – 15 lbs): $80 – $150
Large Package (15 – 30 lbs): $150 – $250
It's important to note that these rates are approximate and subject to change. Actual shipping rates can be obtained by contacting the respective courier or utilizing their online shipping rate calculators.
Shipping Regulations and Important Information
When shipping to and from Brazil, it is crucial to comply with the country's shipping regulations. Some key points to consider include:
Customs Documentation: International shipments require accurate customs documentation, including a commercial invoice, packing list, and any necessary permits or licenses. Failure to provide proper documentation can lead to delays or even shipment refusal.
Prohibited and Restricted Items: Brazil has specific regulations on prohibited and restricted items for import and export. It is essential to familiarize yourself with these regulations to avoid complications during the shipping process.
Duties and Taxes: Shipments to Brazil may be subject to customs duties, taxes, and import fees. Recipients are typically responsible for these charges, and it is important to inform them of potential costs to avoid surprises upon delivery.
Transit Times and Tracking: International shipping to and from Brazil can vary in transit times depending on the courier and service chosen. Tracking services provided by the couriers allow shippers to monitor the progress of their shipments and provide recipients with real-time updates on delivery status.
Packaging and Labeling: Proper packaging is essential to ensure the safe transportation of goods. Packages should be securely sealed, adequately cushioned, and labeled with accurate shipping labels that include the sender's and recipient's contact information, as well as any required customs documentation.
Local Regulations and Documentation: It is important to be aware of any additional local regulations and documentation requirements specific to the type of goods being shipped. Certain items may require additional permits or certifications to comply with Brazilian regulations.
Brazil's position as a leading international parcel destination is driven by its thriving economy, expansive consumer market, and improved logistics infrastructure. With a range of couriers offering reliable international shipping services, businesses and individuals have ample options to connect with Brazil and leverage its economic opportunities.
When shipping to and from Brazil, it is crucial to adhere to shipping regulations, including proper customs documentation, packaging, and compliance with prohibited and restricted item regulations. Understanding the potential customs duties and taxes, as well as transit times and tracking services, can help ensure a smooth shipping experience.
By partnering with reputable couriers like FedEx, DHL, and UPS, businesses can navigate the complexities of international shipping to and from Brazil, benefit from reliable services, and tap into the vast potential of this dynamic market. Always consult with the chosen courier and stay updated on the latest shipping regulations to facilitate successful international shipments to and from Brazil.