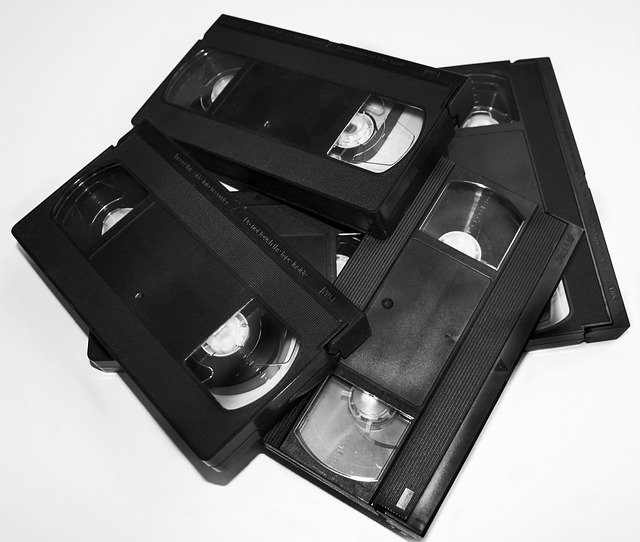 VHS tapes have long been obsolete and replaced with more compact digital data storage devices such as CDs and flash drives for storing media files.  For whatever reason that you may need to ship VHS tapes (like sending them to a company that converts and stores them into more compact forms), proper packing should be of utmost consideration to ensure that the tapes arrive undamaged and the information inside intact.  Here's how to pack and ship VHS tapes.
When shipping one or two VHS tapes, purchase video mailers which are specially designed to hold and protect one or two VHS cassettes. Make sure that each cassette is encased in a plastic tape case to protect it from moisture and possible water damage.
For bulk shipping of VHS tapes, use a sturdy shipping box which is large enough to accommodate the cassettes and provide extra space for packing materials. Place each tape in a plastic tape case and 3 to 5 cassettes and bind with rubber bands.  Wrap the bundles in bubble wrap and secure with packaging tape.
Layer an inch or so of packing peanuts in the bottom of the box and arrange the VHS cassettes in the center of the box. Fill the empty spaces on the sides and top with more packing peanuts. The box must be well packed such that the contents will not move during transit.
Close the box and seal with packaging tape. Write the shipping address and return address clearly on the box.
Take the package to your local post office and ship via Media Mail. It will take a bit longer to ship via Media mail but it is a very cost-effective way to send VHS tapes.