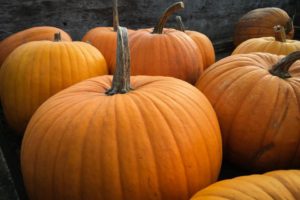 Pumpkin season is coming and there is no better treat than receiving fresh pumpkins this coming holiday.  Whether for jack o lanterns or as ingredients for Thanksgiving dinner, fresh pumpkins make great gifts.  Unlike other fruits and vegetables, pumpkins are quite sturdy and should not be difficult to ship.  In fact, you can mail pumpkins unpackaged!  However, it is best to pack them to prevent any damage such as scratches on its skin and cracks due to accidental falls while transiting.  Here are some tips on how to properly pack and ship pumpkins.
Get a sturdy cardboard box that can accommodate your pumpkin.  Wrap the pumpkins in some bubble wrap and place them inside the box.  Fill all sides of the box with packing materials to prevent the pumpkin from rolling around.  You can ship together smaller ones but larger pumpkins are best boxed separately.
Make sure that the pumpkin/s are secured in its/their places before closing and sealing the box with packaging tape.
Address and label the package and bring to your local post office or shipping company.
Note that large pumpkins can get quite heavy so be prepared to pay extra charges.  Also, make sure to use heavy-duty boxes for such pumpkins.