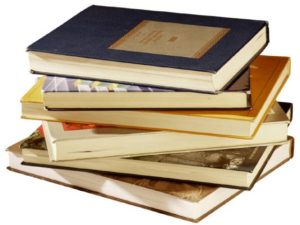 A hardbound book, also called hardcover or hardback, is a book with rigid cover typically made of cardboard covered with cloth, or occasionally leather. These books are usually printed on acid-free paper and are much more durable than paperback versions. They are marginally more costly and are usually preferred by serious book collectors.
While built with a protective covers, hardbound books still require proper packing prior to shipping to ensure that it is protected against the elements and damage during transit. Here are some tips on how to properly pack and ship hardbound books.
The key to successfully shipping a hardbound book is by packing it well so that it does not shift inside the package and does not get wet in case of accidental exposure to moisture during transit.
To protect it against the elements, place the book inside a plastic bag, fold over any excess plastic and seal with tape. Then wrap the book in bubble wrap for additional protection.
Smaller hardbacks can be shipped in a bubble mailer but larger and more valuable book is best sent inside a box. Make sure that the book does not move inside the package by adding fillers. Seal all openings with packaging tape.
Address and label the package and take to the post office or shipping company. Add a strip of clear packing tape over the address portion as protection against rain or accidental spills from other packages.
To cut on shipping costs,you may want to consider shipping via USPS' Media Mail. If using this service, don't add personal letters or non-book items in you package, or you'll have to pay the higher Parcel Post or Priority rates. However, this option may take a little longer to get delivered so ship well in advance.