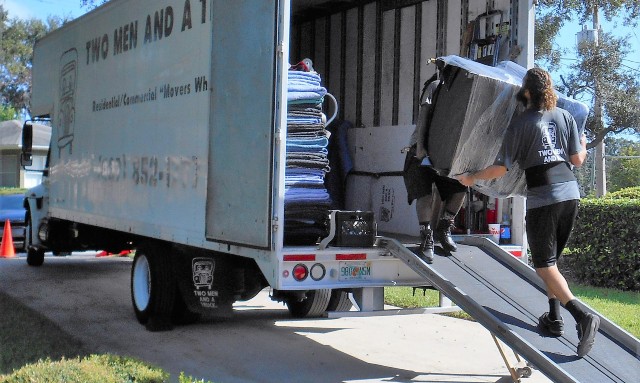 Shipping as freight can be the most affordable option when shipping bulky items such as furniture. In freight shipping furniture, shipments that do not take up an entire truckload is referred to as less-than-truckload (LTL) freight. Furniture shipped as LTL freight will share a container with other shipments. LTL freight travels on a hub system, so your furniture will exchange trucks several times before reaching its destination.
There are special requirements for shipping furniture as freight, and it may not be the ideal service for every piece. To ship furniture via LTL freight, you will have to choose your carrier carefully, package your furniture correctly, and be prepared for pickup and drop off.
All freight carriers are required by law to have operating authority from the Department of Transportation When collecting quotes, make sure to verify your freight carrier's authority at safersys.org by checking their company name or DOT/MC numbers.
Furniture shipped as freight will be loaded and unloaded several times, often by a forklift. For this reason, furniture needs to be packaged carefully to prepare it for handling during transport as freight. Most LTL freight carriers will require you to palletize your furniture before shipping.
You can palletize your furniture in three easy steps:
If your furniture can be disassembled, do so.
Next, crate your furniture in a wooden box.
Finally place your crated furniture on a wooden pallet and secure it with bands.
Ask your freight carrier for advice on packing your furniture. Each company will have different requirements.
Freight pick up and delivery
As opposed to white glove moving service, a freight carrier will not bring your furniture inside. Generally, freight service is curb-to-curb, and you will be responsible for loading and unloading your furniture. Your freight driver may be willing to help with this, but it is a good idea to have at least two able-bodied people available to help move large pieces of furniture.