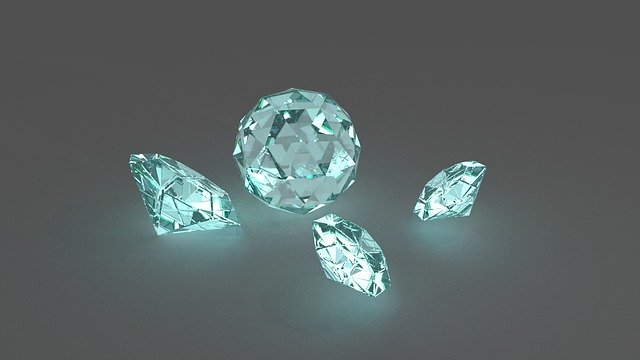 While diamonds are the hardest substance on Earth, they can still get damaged when they bump into each other. Hence, they should be properly packed prior to shipping to prevent unwanted scratches and damages while in transit. Furthermore, diamonds should remain secured in their shipping container to avoid getting lost while in transit and kept undetected by pilferers at the post office.
The Registered Mail service of the United States Post Office is the safest and cheapest method to ship diamonds. The famous Hope Diamond is shipped by jeweler Harry Winston via the USPS registered mail when he donated the precious gem to the Smithsonian National Museum of Natural History in 1958.  According to Winston, he sent gems all over the world through registered mail and they always arrive safely. Here are some tips on how to ship diamonds to ensure that they arrive safely.
Place each diamond jewelry in its jewelry box or in small Ziploc bags before putting inside a small box. The plastic bag will keep the gems from getting scratched. If there are empty spaces in the box, fill them up with bubble wrap so that the jewelry pieces will not move inside the box.
When shipping loose diamonds, place the lot inside a small Ziploc bag and then insert the sealed bag inside a small cardboard envelope. The flatness of the envelope will help prevent the diamonds from moving and bumping into each other and avoid scratches. Then, place the envelope inside a small box.
Place the box inside a slightly larger shipping box. Keep the smaller box in place by filling empty spaces within the outer box with bubble wrap. Close and seal the box with packaging tape. All seams and openings must be secured with tape.
Address and label the package. If sending to a jeweler, do not include the name of the shop or information that will give hints as to the contents of the package.
Take the package to your local post office and pay for registered mail services. It may not be the fastest but it is safe and economical. For added peace of mind, add delivery confirmation to the service.
Purchase insurance for your diamond jewelry. This will protect you in the event your gems are lost or stolen. Having the diamonds appraised will help give you an idea of the value of the gems and how much insurance you should buy.