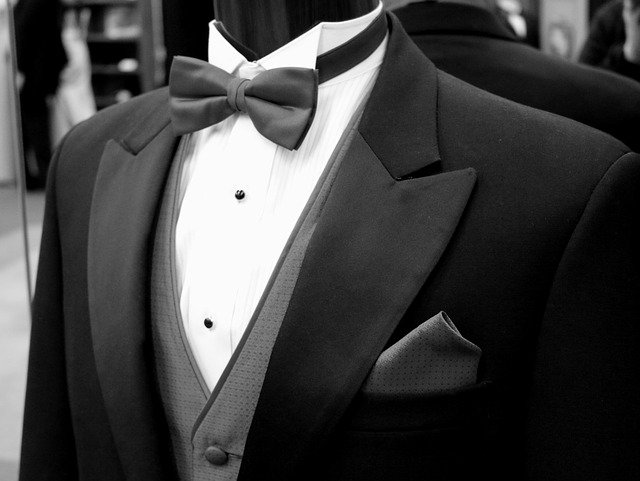 If you are sending a tuxedo somewhere, it should be properly folded and packed to avoid unsightly creases and wrinkles that can ruin the ensemble. Furthermore, tuxedos are usually made from delicate fabrics that could easily get damaged when improperly handled. A set could also get a bit pricey especially if bought from a designer brand. Thus, proper folding and packaging must be taken into consideration when shipping a tuxedo. Here are some tips on how to properly pack and ship a tuxedo to ensure that it arrives in good condition and ready to be worn for that special formal occasion.
Turn the tuxedo jacket inside out and fold shoulder to shoulder where the front of the jackets are exposed.
Lay it down on a flat surface and align the shoulders, sleeves, and bottoms, making sure that they are as straight as possible. Turn over the sleeves trying to put as little wrinkles as possible. Set aside and start folding the pants.
Follow the tuxedo trousers' leg creases when folding the pants to prevent unsightly wrinkles. The creases should run side by side and should remain straight from waist to the cuffs. You can then fold the trousers in half lengthwise and then another fold.
Lay the folded trousers on the lower half of the folded jacket. Then, fold the other half of the jacket over the pants. The pants will provide more thickness so that wrinkles on the jacket are minimized.
Wrap the folded tuxedo in tissue paper or big plastic bag. Place it inside an appropriately-sized shipping box. Fill empty spaces with bubble wrap to prevent the tuxedo from shifting during transit.
Close and seal the box with packaging tape. Attach address and labels and take to your local post office or shipping company.