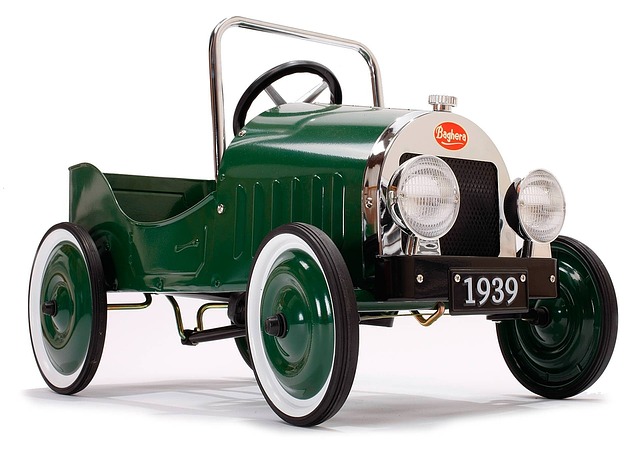 Pedal cars are great gifts to toddlers and young children. In fact, these pedal-powered vehicles are always on the wish list of young tots. These toys come in a variety of styles and can be made from metal or plastic.
Kids get both physical and mental benefits from playing with pedal cars. These toys encourage exercise, improves coordination, promote independence and develop a child's imagination by allowing him to mimic a grownup's activity such as driving a vehicle.
However, kids are not the only ones fascinated with pedal cars.  A growing number of adults have ventured into collecting vintage pedal cars that date back as far as the 50s. These fine-crafted pedal cars were usually designed based on actual car designs of the time.
While they can be over-sized than your regular toys, most pedal cars are light-weight and can be safely shipped as long as proper packing precautions are observed. Here are some tips on how to pack and ship a pedal car to ensure that it arrives in great shape.
The biggest challenge in packing a pedal car is finding a sturdy cardboard box that is big enough for the car. A great place to look for such boxes is at toy shops selling pedal cars. These stores usually just discard boxes where their merchandise came in with. If you ask nicely, you can have a box for free! Another alternative is to fuse together two smaller boxes to create one big box.
Wrap the pedal box in several layers of bubble wrap secured with tape before placing it in a box. Fill the bottom of the box first with packing peanuts then place the wrapped pedal car on top.  Fill any remaining spaces on the sides and top of the box with more packing materials. The idea is to pack the box well so that the pedal car will not move or shift during transit. Seal the box with packaging tape and ensure all seams are reinforced with tape.
Another way to pack a pedal car is by building a custom wooden crate for it. Bubble wrap the car and place into the crate. Then, bolt the lid to secure the pedal car in place.
Address and label the package and take to a shipping company. Buy insurance especially if shipping a high-value pedal car.