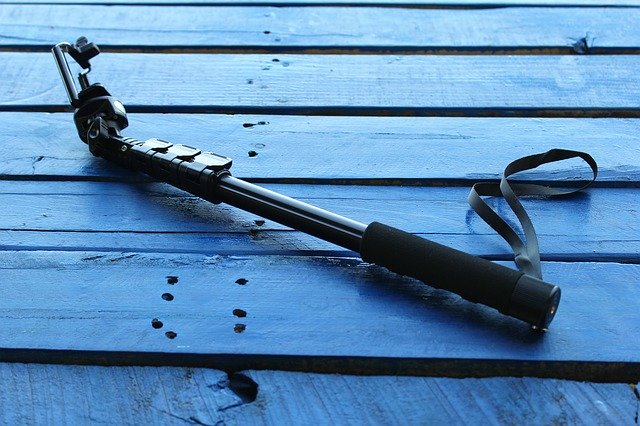 A monopod, also called a unipod or selfie stick, has been around for decades and used by both professional photographers and photography enthusiasts to help support and stabilize still or video cameras while shooting or filming. It is usually made of a telescopic rod that can be lengthened or shortened as needed, a clamp which holds a camera on one end and a rubberized "foot" that can be rested on a stable surface to avoid shaky shots.
Recently, a more compact and light-weight monopod used for taking "selfies" became popular. Also called a selfie stick, this type of monopod is made from a extensible stick with a handle on one end and an adjustable clamp on the other end to hold a camaera phone in place. It allows the user to take photos and videos from a smartphone beyond the normal range of the arm. Both professional photography monopods and selfie sticks are usually made from aluminum alloy to make them light-weight.
When shipping, monopods must be properly packed to avoid damage during transit. Here are some tips on how to properly pack and ship a monopod.
Collapse the monopod to its shortest size possible. Tighten any clamps or locks to prevent any movement. Wrap the entire monopod in bubble wrap. Place the monopod inside its carrying case, if available. Otherwise, place the pod in a plastic bag and secure with tape.
Then, place the wrapped pod in its original box with enough packing materials to prevent movement. Place the box inside a larger box and fill all sides, top and bottom with more packing materials. Make sure that the inner box is immobile in the center of the package. Close and seal with packaging tape.
Address and label the package and take to the post office of shipping company of your choice.