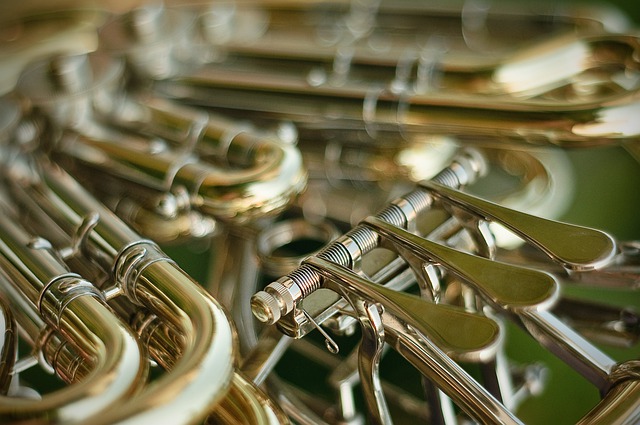 To make sure that your horn arrives safely and can still make beautiful music and not a mass of dented brass, it must be properly packed for shipping.  Here are practical tips on how to pack and ship a French horn safely.
When shipping in a case, wrap the horn in bubble wrap first before placing in the case,  This will prevent the instrument from moving around. The horn should be snug in the case and not too compressed that may dent the brass. Lock the latches so the case won't pop open and wrap the entire case in bubble wrap.
If shipping without the case, wrap the horn generously with at least three layers of large bubble wrap. Use packing tape to secure the wrap. Make sure that all parts are well-padded with bubble wrap.
Use a double-wall corrugated shipping box that is large enough to accommodate the instrument and provide extra space for packing materials.
Fill the bottom of the box with at least 2 inches of packing peanuts. Place the case or wrapped horn on top of the peanuts, at the center of the box.  Fill the box with more packing peanuts up to the top. Every nook and cranny must be filled with packing materials to prevent the contents from shifting.
Close the box and seal with packaging tape. Address and label the package and take to a shipping company.  You might want to consider insuring the package.