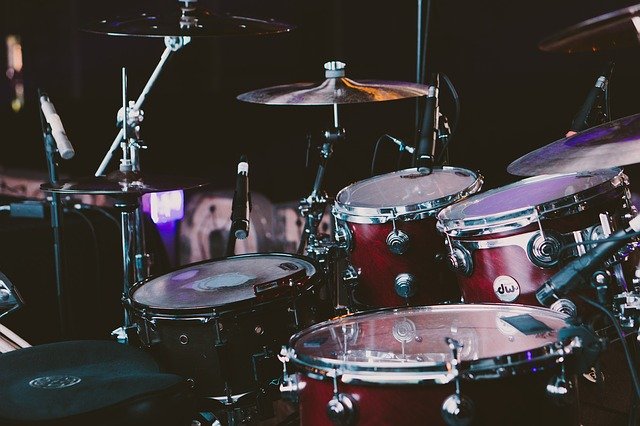 Packing and shipping a bulky musical instrument such as a drum set may  seem like a daunting task, but it can be done easily with the right know-how. The key to successful shipping is proper packaging.  The following guideline can help you pack and ship a drum set and ensure that it arrives in good working condition and not in little pieces.
To pack a drum set, you will need the following materials: cardboard shipping  box/boxes,  packing material (such as bubble wrap and foam peanuts), packing tape and labels.
Purchase shipping boxes that are slightly larger by 2 to 4-inches than the item to be shipped. For example, a 16-inch by 16-inch box is the best container for a 14-inch by 5-inch snare drum.
Disassemble the drum set. Do not pack each drum in a separate box to avoid unnecessary shipping costs. What you can do is remove the heads of the drums pack the smaller drums inside the bigger ones.  This way, you don't have to use as many boxes.
Place all small parts and accessories into a bag, seal it and wrap in bubble wrap. The legs of the floor tom should also be bubble wrapped to prevent the hardware from damaging the drums during shipping.
Wrap each drum in bubble wrap and secure with tape. Use extra bubble wrap around sharp parts of the drum.
Layer the bottom of the box with bubble wrap or foam peanuts.  Then , place the bass drum inside of the box and then place the other drums inside of the bass drum, from largest to smallest.
Place the bag of hardware on top of the 13-inch tom. The head should still be in place on the tom since there is no drum going inside it. Place the legs of the floor tom into the corners of the box.
Fill in space around and inside of the drums with packing material to ensure that the drums don't move during shipping. Fill the empty space in the box and inside the drums with packing material until the packing material is flush with the top of the drums.
Place the heads on top of the drums, from smallest to largest, without securing them. This will seal the packing material inside the drums.
Fill the space on top of the drum heads with packing material.  Seal the box with tape and take it to your trusted shipping company.