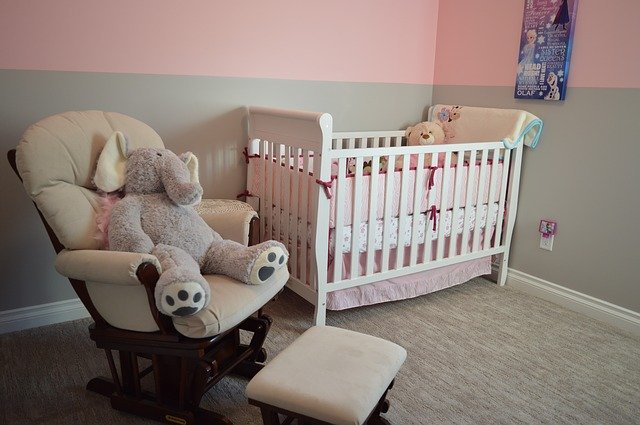 Since an infant will be the one using a crib, it must be sturdy and always safe for the baby.  When shipping a crib, proper packing procedures must be observed to ensure that it arrives undamaged and safe for use.  Here are some tips on how to properly pack and ship a crib.
1. If the crib you are shipping comes with a mattress and bedding, take them all out and pack separately in a box or bag to protect them from dirt and dust.
2. Disassemble the crib. Most cribs can be easily disassembled by taking out nuts and bolts. Use the appropriate tools such as wrench or screwdriver when loosening the nuts and bolts to prevent them from getting damaged.  Once damaged, the crib may not be as sturdy and strong when re-assembled.
3. Take all the removed nuts, bolts and other small parts that were taken out and place them in Ziploc bags.  It is a good idea to put labels on the bags as to where these parts go to make re-assembly easier.
4. Wrap the disassembled crib parts with several layers of bubble wrap. Secure the wrap with packaging tape but make sure not to tape directly on the furniture as adhesive substances remove paint and varnish.
5. Place extra padding on sides and corners. You may use cardboard pieces, bubble wrap or furniture pads to prevent scratches or dents.
6. Bundle the flatten crib and secure with a lot of packaging tape.  Place in a shipping box.  If no box large enough is available, you may make one using several large boxes. Wrap heavy-duty box tape around the exterior of the box.
7. Address and label the package and take to a shipping company.