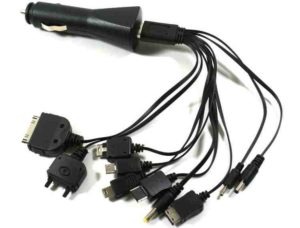 A car charger is an indispensable device especially among individuals who are always on the go. It is plugged into a car's cigarette lighter receptacle to recharge a variety of portable electronic gadgets such as mobile telephones, music players, digital camera and tablets. It ensures that gadgets are charged even while on the road.
Car chargers come in a variety of models and features. Common models have USB plugs compatible with most of the USB enabled devices.  A USB cable is simply connected to an electric device and then to the charger module.
Because they are designed to be small and lightweight for convenient portability and storage, car chargers are very easy to pack and ship. However, proper packing is important to ensure that it is protected from damage during transit. Here are some tips on how to properly pack and ship a car charger.
Car chargers are best shipped double box in their original packaging, usually a small box or blister pack. If the charger comes with a cable, neatly roll the cord and secure with a wire tie or rubber band. Place it in a small Ziploc bag or wrap in bubble wrap and insert inside the original packaging. Close and seal the original box.
Place the package in a slightly larger shipping box. Fill any remaining space between the inner and outer boxes with sufficient fillers to prevent movement. Close and seal the outer box with packing tape.
If shipping without the original packaging, wrap the car charger and cord (if any) in bubble wrap. Secure with tape to keep the warp in place. Put the wrapped charger and cord in a sturdy shipping box with packing materials on the bottom. Fill remaining spaces inside the box with more packing materials to prevent the items from moving. Close and seal the box with packaging tape.
Address and label the package before taking to the post office or shipping company.