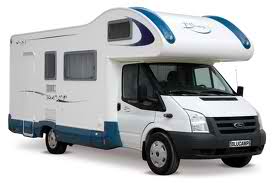 Using recreational vehicles (RV), AKA camper, trailer and motorhome is a popular means of taking vacations and outdoor leisure activities without spending for accommodations. These type of vehicles provides amenities such as a kitchen, a bathroom, a bedroom and a living room which makes vacationing or camping as comfortable as possible. A growing number of people also opt to live full-time in their RV or motorhome.
Whether you are selling your RV, sending it somewhere for repairs or just want the the vehicle waiting for you at your destination, there are ways to safely ship a camper without spending too much. Some of these vehicles have high fuel consumption and it is sometimes more economical, not to mention more convenient, to have an RV professionally transported to its destination rather than drive it yourself and spend for fuel. Below are some tips on how to ship a camper and ensure that it arrives safely at a most cost efficient means possible.
Look for a vehicle transport company that specializes in camper shipping. There are literally hundreds of trucking companies out there offering this kind of service but the key is to pick a reputable one with years of experience and good feedback from previous clients. There are numerous fly-by-night camper shippers out there so make sure to use a carrier which presents valid permits and licenses. Also ask for referals from relatives and friends about RV transport companies which offer excellent service at a rate that fits into your budget. You can also ask these companies to provide you with references from their previous customers. A reputable company should be willing to provide such information to prove that they offer excellent service. Be wary of hiring a company that refuses to provide such information. Once you have collected information from several companies, compare their services and rates and pick the one that matches your requirements at the best price.
When you have decided which vehicle transport company to use, get in touch with the carrier and arrange for your camper shipment. Don't forget to ask about insurance as this will be your protection in case something happens to your camper while on its way to its destination. Also know what method of transport the company will be using to ship your camper. Will the RV be towed, loaded onto a truck or driven to its destination? Trucking the camper saves wear, tear and mileage which may be worth the additional cost. Finalize the vehicle transport deal and set for a shipping date.
While waiting for the shipping date, prepare the camper for shipping. Deactivate any alarms, secure the latches on all doors, windows and cabinets and take down loose items from the walls. Also make sure that all appliances and electronics are turned off and power supply and gas lines are disconnected. The camper should have sufficient gas to be loaded and unloaded (if it is being loaded onto a truck) and all doors should be locked and secured. If the camper is to be towed, make sure the tow bar is properly installed and securely latched.
On shipping day, make sure the RV is ready for pickup on the time you and the carrier agreed on. If your vehicle will be loaded into a shipping truck, provide a spacious location where the loading can take place such as a huge parking lot. This can save time and make the loading of your RV easier.