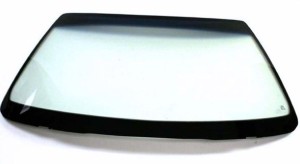 Just like any other item made from glass, a windshield must be properly packaged before shipping. Its size may add to the challenge but knowing the right way to pack and ship a large slab of glass can lessen the risks of it arriving in its destination in a mess of broken shards. Here are some tips on how to properly pack and ship a windshield to ensure that it arrives in one piece.
Wrap the entire windshield in several layers of bubble wrap. Special attention must be given to the edges which will be exposed to the stress caused by bumps, falls and rough handling. Use heavy duty packaging tape to secure the wrap in place and prevent it from coming undone.
Get a sturdy cardboard shipping box that is large enough to accommodate the windshield and provide 2 to 3 inches of extra space on all sides for packing materials.
Place a couple of layers of packing peanuts in the bottom of the box and lay the wrapped windshield on top. Wedge Styrofoam blocks in spaces between the sides of the box and the wind shield to keep it in place. Fill the rest of the empty spaces with packing peanuts up to the top of the box. The box should be well-packed such that the windshield has no space to move around.
Close the box and seal with packaging tape. All seams and flaps, including the ones at the bottom of the box should also be reinforced with packaging tape.
Address and label the box appropriately. Aside from "Handle with Care" and "Fragile" labeling the package with "Glass" can help ensure that the shipping staff will handle it with utmost care.
To be safe, it is a good idea to call your courier first to check if they have any package size limitations before bringing it to the location. If your package exceeds their limit, look for another shipping company.  You can also ask for a quote before taking the package to them so you know how much money to bring. Don't forget to ask the courier if insurance will cover the full value of the windshield, otherwise, pay for additional coverage to protect you in case of loss or damage in transit.