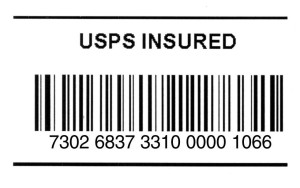 Shipping precious jewelry, antiques and other high-value items via the United States Postal Service or other mail delivery companies can be a scary thought. Aside from keeping your items undamaged throughout the whole shipping process, you are also keeping your fingers crossed that it never gets lost or, or worse, stolen.
Insuring your shipped items is the best way to overcome these apprehensions. The USPS and other mail delivery companies offer some form of insurance to protect their customers against such untoward incidents. Below are some tips on how to insure shipments by mail.
Have your valuable item appraised before packing it for shipping. You need to have an idea about the monetary worth of your item to be able to determine how much insurance you need to buy to cover the valuable in the event of damage or loss. The post office or private delivery company you choose may ask for a certification that the item was professionally appraised when availing for insurance services. Postal insurance fees increase incrementally according to the worth of the package's contents.
Some companies insure parcels up to a set value of your item and then require you to purchase additional insurance if needed. Ask the post office employee first if your package is already covered with insurance so you don't have to spend extra for a package that is already insured.
The best and safest way to mail an item that is worth more than $25,000 is through the USPS' "Registered Mail" option. This type of mail is transported under tighter security than regular mail to avoid damage or loss of the valuables.
Fill up the insurance form accurately and declare what's inside the package appropriately to avoid problems if the need to file for claims arises.
Keep the insurance receipt you are given after completing your transaction. You will need the information it contains in the event that you need to file a claim on your package.