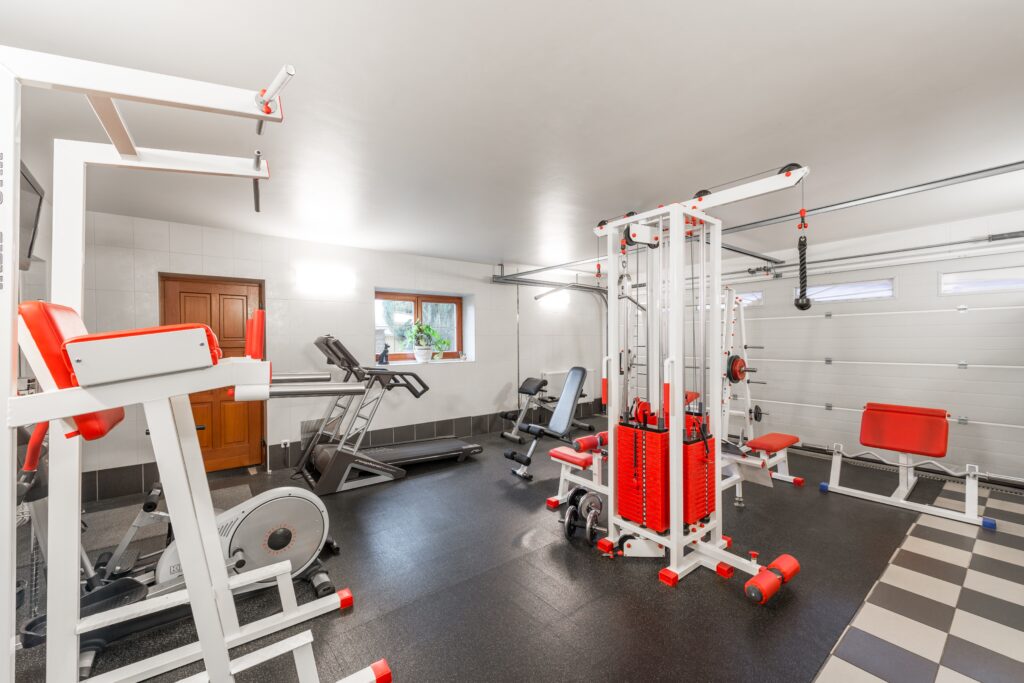 With the ongoing pandemic, people are now more inclined to workout at home instead of going to the gym. This has led to an increased demand for home gym equipment such as treadmills, exercise bikes, and weights. However, shipping sports equipment such as bulky home gym sets can be quite a challenge, especially if you're new to it. In this article, we will discuss what home gym equipment is, its benefits, popular brands, and most importantly, how to pack and ship them. We'll also go over the regulations, couriers, and rates you need to know to make the shipping process smooth and hassle-free.
What is Home Gym Equipment?
Home gym equipment is any equipment used for exercising at home. It can range from small items like yoga mats and resistance bands to larger pieces like treadmills, ellipticals, and weight machines. The benefits of having a home gym are many, including convenience, time-saving, privacy, and cost-effectiveness.
Benefits of Home Gym Equipment
Convenience: With a home gym, you can exercise anytime, regardless of the weather or time of day. You can work out whenever you feel like it without worrying about gym hours or availability.
Time-saving: Going to the gym can take up a significant chunk of your day. With a home gym, you can save time by eliminating the need to travel to and from the gym. You can also get a quick workout in between other tasks or when you have a few spare minutes.
Privacy: For some people, working out in front of others can be intimidating or uncomfortable. With a home gym, you have the privacy to exercise without worrying about other people watching or judging you.
Cost-effectiveness: A gym membership can be expensive, especially if you don't use it frequently. With a home gym, you can save money on monthly gym fees and transportation costs.
Popular Home Gym Equipment Brands
There are many brands of home gym equipment on the market, each with its own unique features and benefits. Some of the most popular brands include:
NordicTrack: This brand is known for its high-quality treadmills, exercise bikes, and ellipticals.
Bowflex: Bowflex offers a variety of strength training equipment, including adjustable dumbbells, home gyms, and resistance bands.
Peloton: Peloton is best known for its interactive exercise bike and subscription-based workout classes.
ProForm: ProForm offers a range of cardio and strength training equipment, including treadmills, ellipticals, and rowing machines.
How to Pack and Ship Home Gym Equipment
Packing and shipping home gym equipment requires careful planning and execution to ensure that the items arrive at their destination safely. Here are some tips to help you pack and ship your home gym equipment:
Disassemble the equipment: Before packing the equipment, disassemble it as much as possible. This will make it easier to pack and transport.
Use the original packaging: If you still have the original packaging, use it to pack the equipment. The packaging is designed to protect the equipment during transportation.
Wrap the equipment: Wrap the equipment in bubble wrap or foam to protect it from scratches and other damage during transit.
Use a sturdy box: Choose a box that is sturdy enough to support the weight of the equipment. Reinforce the box with tape if necessary.
Label the box: Clearly label the box with the contents and any special handling instructions.
Shipping Regulations, Couriers, and Rates:
When shipping home gym equipment, you need to be aware of shipping regulations and rates. Most couriers have size and weight restrictions, and some may require you to purchase additional insurance for high-value items. To avoid any surprises, make sure to research the regulations and rates for your chosen courier before shipping.
Here are some popular couriers that offer shipping services for home gym equipment:
FedEx: FedEx offers a range of shipping services, including ground, express, and freight options. They also have special packaging solutions for heavy and bulky items.
UPS: UPS offers similar services to FedEx, including ground, air, and freight shipping. They also offer packing and crating services for large or fragile items.
USPS: While USPS may not be the best option for shipping large home gym equipment, they do offer flat-rate boxes and priority mail options for smaller items like resistance bands or yoga mats.
DHL: DHL offers international shipping services and specializes in oversized and heavy shipments. They also offer insurance options for added protection during transit.
Shipping rates for home gym equipment will vary depending on the size and weight of the items, the shipping destination, and the courier you choose. It's best to get quotes from multiple couriers to compare rates and find the best deal.
Shipping home gym equipment can be a daunting task, but with careful planning and execution, you can ensure that your equipment arrives at its destination safely. Disassembling the equipment, using original packaging or sturdy boxes, and wrapping the equipment in bubble wrap or foam are all crucial steps to protect your equipment during transit. Researching shipping regulations, choosing a reliable courier, and comparing rates can also help make the shipping process smooth and hassle-free. By following these tips and guidelines, you can successfully ship your home gym equipment and enjoy the benefits of a home workout.