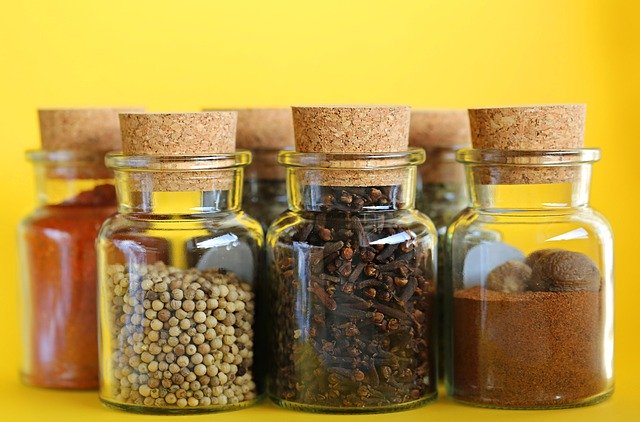 Ground herbs and spices can be easily shipped via the United States Postal Service without any restrictions especially if they are being sent as gifts. Spice shipments of under two pounds can be placed inside an International Flat Rate Envelope and sent through the USPS.
However, they may be subject to Animal and Plant Health Inspection Service (APHIS) and  Food and Drug Administration (FDA) inspections if a Customs and Border Protection (CBP) Officer suspects contamination or insect infestation of the product.

Be informed that whole seeds are typically prohibited from being sent via the USPS. This is because of the dangers of allowing entry to plant products that may be contaminated with diseases or pests that may cause devastation in local crops as well as to prevent the accidental introduction of an invasive plant species. Some destinations require shipments containing such items to be ground or heat-treated first to render them nonviable and eliminate the dangers it can cause to local agriculture.
When shipping spices abroad, it is advisable to get familiar with the destination's import, customs, and other national laws as well as state, province, and local laws and rules first before going through with the shipping process. Regulations regarding shipment of spices vary from country to country and spices that are mailable in one destination may not be necessarily allowed entry in another.
Furthermore, it is a good idea to research about other requirements so that your spice shipment will be allowed entry to your destination without any glitch.  This may include taxes or tariffs as your shipment may be considered as imported items. It is also possible that senders are asked to present permits that prove that the contents of the package comply with certain health codes and/or environmental laws.
In some cases, such as when the value of the package exceeds a certain limit, senders may be required to obtain an import license from their country's customs agency.