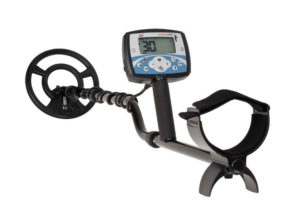 Metal detectors, at least the consumer-oriented ones used for treasure hunting, are some of the most popular items in online auction sites such as eBay. These portable electronic devices detect the presence of metallic objects nearby and are used by hobbyists to scour beaches, fields, parks and other sites for "treasures" like old coins, jewelry and other interesting finds made from metal.
A typical metal detector is light-weight and can be easily disassembled for portability. It usually consists of a coil which senses the metal; a stabilizer which keeps the unit steady while sweeping the ground; a control box which contains the circuitry, controls and battery; and a shaft that connects the three parts together.
While relatively easy to dismantle, place in a box and ship, proper packing precautions must be observed to ensure that a metal detector survives the rough shipping process without any damage. Here are some tips on how to pack and ship a metal detector.
Just like most electronic devices, a metal detector is best shipped double boxed in its original packaging as long as the box is still intact and sturdy. Disassemble the metal detector's parts and place in the spaces provided for in the original box. Use bubble wrap to ensure that each part fits snugly in its place and will not move around and hit the other parts once the package is in transit. Place the box in a slightly larger shipping box with a couple of inches of packing materials on all sides, top and bottom to ensure that the inner box will not move. Seal the outer box with tape and make sure to reinforce the bottom flaps as well.
Alternatively, the detector can be shipped inside a carrying hard case and then double boxed. In case the original packaging or a carrying hard case is not available, wrap each part of the item generously with bubble wrap. Use tape to secure the wrap in place.
Then, arrange the wrapped parts in a sturdy box with layers of packing peanuts in the bottom. Fill the box with more packing peanuts to prevent the parts from moving and banging into each other. Close the package and seal with tape. Double box the package following the procedures mentioned above.
Make sure that the outer box will not burst open while in transit by taping it securely. Address and label the package and take to your local post office or shipping company.