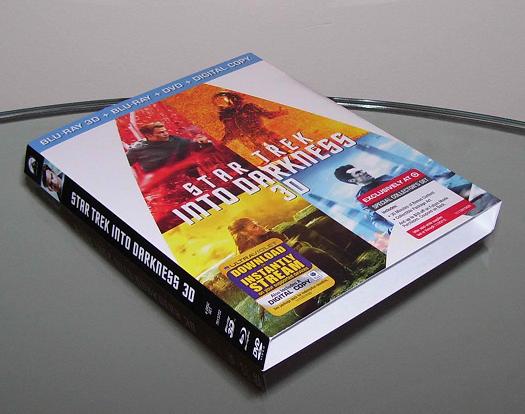 Slipcover, also known as slipcase or sleeve, is the cardboard cover that comes with some DVDs when purchased at a retail store. This is not the DVD keep case itself but a thin piece of cardboard that slides over and protects the DVD case.  Some slipcases are designed to accommodate several DVD keep cases such as special edition film collections.
While most consumers generally throw away the slipcover to eliminate the need to remove them every time they want to watch the movie, there are a growing number of slipcover collectors looking for these items. Instead of throwing away unwanted slipcovers, many enterprising individuals make a little cash off slipcases by selling them to whoever is interested. You may be shocked how rare slipcovers can be worth some cash to avid collectors.
If you are planning to sell an unwanted slipcase, here are some tips on how to properly pack and ship a DVD slipcover without spending too much and ensuring that it arrives in excellent condition.
Flatten the slipcover and place it in a clear plastic bag. If sending several pieces together, wrap each flattened slipcover in tissue paper or place in a plastic bag, and seal with tape.
Get two pieces of cardboard that are slightly larger than the slipcovers. Sandwich the slipcover between the cardboard pieces. Tape the cardboard together so the slips can't fall off on any sides. For larger quantities of slipcovers, the cardboard can be plastic wrapped together.
For small shipments, insert the cardboard-protected slips inside an ordinary bubble mailer. Seal it closed with packaging tape, address, and mail to your destination.
For bulkier shipments, place the boarded and wrapped slipcovers in a shipping box. Fill any remaining spaces within the box with fillers such as bubble wrap, crumpled newspaper, or packing peanuts to prevent movement during transit. Close the box and seal securely with tape. Address and label the package and take to your post office or shipping company.