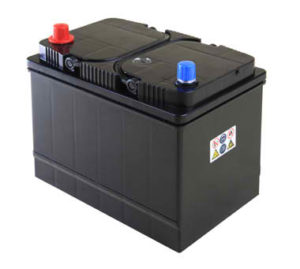 Car batteries are considered hazardous materials and are some of the most difficult items to ship. They have the potential to short-circuit and contain corrosive liquid, which can injure people or damage property which is the reason why some carriers refuse to ship these items.
Shipping a car battery is subject to regulations issued by the U.S. Department of Transportation (DOT), and International Civil Aviation Organization (ICAO). The U.S. DOT's Pipeline and Hazardous Materials safety Administration (PHMSA) works to ensure the safe transportation of hazardous materials, including batteries, shipped by highway, rail, water, or air. If the appropriate regulations and packaging requirements are not followed, there should be no problem in shipping such items.
Classified as wet batteries, these commodities must be correctly identified, classified, packaged, marked and labeled. Additionally, the package must have the Shipper's Declaration for Dangerous Goods completed and signed by a trained shipper. Here is a guideline on how to properly pack and ship a car battery.
Package wet cell batteries in containers, including metal containers, with acid/alkali leak-proof liner, sealed to prevent leakage.
Fasten batteries securely with fill openings and vents facing up to prevent short-circuiting or overheating.
Position multiple batteries side by side, separated by nonconductive dividers.
Place contents in a sturdy outer container.
Make sure to label the box both "Fragile" and "This Side Up" so the box is handled carefully and remains upright at all times.
Nonspillable wet batteries, may be regarded as not subject to the regulations if the
battery and its outer packaging are plainly and durably marked "NONSPILLABLE" or "NONSPILLABLE BATTERY." No shipper's declaration is required when shipping these items.