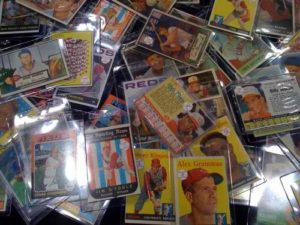 A trading card is a collectible item usually made out of paperboard or thick paper. It is typically associated with sports such as baseball can also deal with non-sports subjects such as cartoons, comic book characters, television series and films. Vintage trading cards are sought after by avid collectors and can fetch large amount of money.
The condition of a card is an important aspect that determines its value. A card in pristine or mint condition will generally be valued higher than a card with severe wear or imperfections such as scuffs, tears and creases.
To keep a trading card protected from damage or loss, it must be packed properly prior to shipping. Here are some tips on how to properly pack and ship a trading card to ensure that it arrives in excellent condition.
Before packing your trading card, make sure you have dry and clean as well as a clean work area. Remove any surface dust on the card by gently wiping it with soft tissue or spraying it with compressed air.
Place the card inside a single card sleeve. This flexible plastic cover keeps cards from getting scratches and dings. Then, carefully place it in a toploader which is a semi-rigid plastic case with an opening at the top. Toploaders provides excellent protection against scratches, dings, wear, and bends.
Gently tap the toploader several times on a hard surface to get the card to settle to the bottom. Seal the open end of the toploader with a two-inch piece of scotch tape to prevent the card from sliding out during transit. Make sure that the sleeve and card are inside the case and do not touch the tape.
Cut to size a piece of thick paper or cardboard stock and wrap it around the toploader. This will provide friction to help keep the toploader from sliding around inside the mailer.
Place the wrapped toploader into the bubble mailer. Seal the bubble mailer with the adhesive strip or with additional packing tape. Affix the mailing label, complete with tracking number and code, to the back of the mailer.
When shipping multiple cards in one package, place each card in individual sleeve and toploader. Then, place the cards inside a team bag with resealable adhesive strip on top before packing in the mailer.
Your trading card is now ready to ship! Take it to the post office or shipping company of your choice. Insure your package if shipping a high-value item.