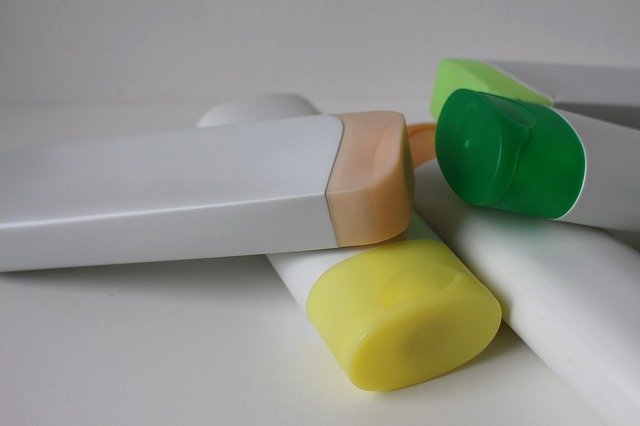 Shampoos, conditioners and other toiletries such as lotions and moisturizing creams can be safely shipped as long as they are properly packed. A lot of commercially-available personal care products are packaged in plastic containers that are not sturdy enough and can get damaged from impact due to falls and bumps.
A package will surely encounter a lot of rough handling during the entire shipping process and the only way to ensure that the items inside will survive is by providing sufficient cushioning and using a sturdy cardboard box. Here are some tips on how to properly pack and ship shampoo, conditioner, and other toiletries to ensure that they don't arrive in a heap of broken plastic bottles and sticky mess.
Make sure that all shampoo, conditioner and other toiletry bottles/containers have tight and leak-proof caps/covers. Putting some clear tape over the caps/lids is a great precautionary measure to prevent them from popping open or leaking during transit.
If sending a single item, wrap it in bubble wrap before packing in a sturdy and appropriately-sized shipping box. Fill all spaces with packing materials such as crumpled paper and bubble wrap until the item cannot move around when the box is closed. Seal the package with packaging tape.
When shipping multiple items in one package. Place each product in separate Ziploc bags and seal them securely to prevent messing up the whole package in case one of the items leaks. Uncontrolled leaks can weaken the shipping box which could prompt shipping personnel to just discard the entire package before it affects the other shipment.
Wrap each bagged product with bubble wrap. This will help eliminate breakages in case of the items bang into each other during transit. Arrange the items in the box such that the bottom and sides are filled with packaging materials and the products are in the center. Also, fill the top of the box with packaging materials. There should be no movement of the items when the box is closed and slightly shaken. Otherwise, open the box and fill with more packaging materials.
Close the box and seal all seams and openings with packaging tape. Attach addresses and labels. Take the package to your local post office or preferred carrier.