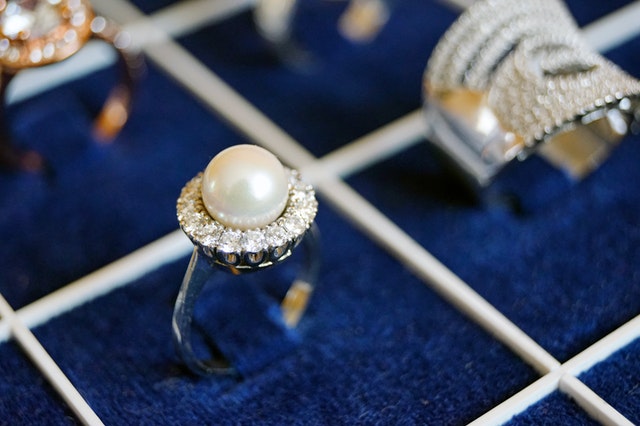 Are you shipping jewelry as part of your eBay business? Or sending rings to a jewelry shop for engraving. Or just simply sending an heirloom piece to your grand daughter in another state? Here are some valuable tips on how to ship jewelry safely to its destination without getting lost or stolen.
Jewelry incognito. Disguising is a good way to ensure that jewelry is shipped safely. Rings, necklaces, and earrings all come in small packages and thieves know this concept all too well. Make sure to encase the jewelry, or the bow onto which it is contained, in a larger and nondescript box.
Double boxing is the way to go.  Place your precious package in another box as it is a proven fact that some shipping personnel has the skill to quickly insert a small metal hook into the side of a package and pull out the piece of jewelry in a split second. This modus operandi prevents detection by others and there is no obvious damage to the box. By double boxing the package, you can usually prevent the hook and grab the method of jewelry theft.
Use a strong and sturdy shipping box which is approximately 12″ x 12″ x 4″ in size. It is preferable to use a box provided by the shipping company. If possible, secure the inner box inside this shipping box using tape. Fill the remaining space inside the box with packing peanuts, crumpled paper, or other material. The goal is to prevent rattling and any clues that a smaller (jewelry) box is inside.
Be cautious when addressing the shipment. Never use words that indicate that the package contains jewelry or valuables. If you are shipping to a jeweler or company with jewelry related terms in their address, ask the destination company for an alias or alternative name. Use the same caution when listing your return address. Do not use words like: jewelry, jeweler, gold, silver, diamonds, rings, etc. Make sure that you have the proper address for your shipment. If you have any suspicions, call the destination company to confirm the address prior to sending.
Seal the shipping box with reinforced packaging tape. Tape all corners and edges of the box. Stamp or mark the tape so that any tampering will be evident.
Completion of the shipping forms and requirements are also important when shipping jewelry. If you are required to list the contents of the package, chose words such as parts, supplies, or documents. Make sure you are able to track the package via the shipping company's website. Also make sure that you require a signature by the recipient. Later, if your jewelry shipment is reported missing, you will have a detailed paper trail of the shipping process.
Consider purchasing insurance from the shipping company. Most shipping carriers only provide a minimal amount of automatic coverage, typically $100 or less. If you are making frequent high-value jewelry shipments, you should speak to an account manager with the shipping company. Most of the carriers provide a high-value shipping service.
Document the contents of the package prior to shipment. Take a digital photo of the jewelry being shipped. Be sure to have documents supporting the jewelry's value, appraisal, and specifications. These will be required in case the items were lost.
Notify the recipient know when the package has been shipped. Send them an email, fax, or make a phone call. Ask that they advise you immediately upon receipt of the package.