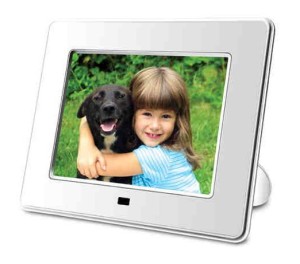 A digital photo frame is a device that displays digital photos without the need of a computer or printer. It usually contains an LCD screen, which displays multiple photos in a slideshow format. Newer models have a range of high-tech features such as sending photos to a printer, loading images from the Internet, or sharing photos to other devices via bluetooth. Some can even play video files.
Digital photo frames come in a variety of different shapes and sizes. It adds a modern touch to a home or office and is a popular gift item. Just like any other electronic device, a digital photo frame must be handled with care to avoid damage. When sending a digital photo frame, it must be properly packed to protect it from the rough shipping environment. Here are some tips on how to properly pack and ship a digital photo frame.
To keep it protected from damage during transit, a digital photo frame is best shipped in its original packaging. The manufacturer's box is designed to keep the device well-protected from impact. Simply place the digital photo frame and its accessories (power cable, remote control, etc.) in its box and ensure that it does not move. You can use pieces of bubble wrap to fill any empty spaces to stop the items from moving. Close the original box and place inside a slightly larger shipping box with packing materials all around to keep it immobile in the center.
If the original box is not available, wrap the digital photo frame in several layers of bubble wrap before placing inside a sturdy shipping box filled with packing materials on all sides, top and bottom. Make sure that the device is not shifting before sealing the box with packaging tape.
Add address and labels on the package and take to the post office or shipping company.